Are you ready to Wheeebo?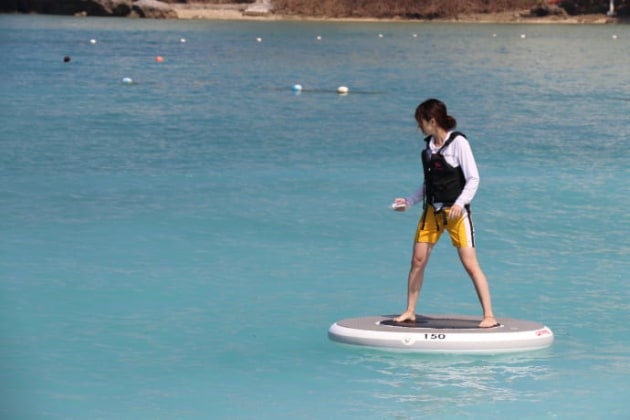 Engine manufacturer Yanmar unveils new powered board called the Wheeebo.
Best known for its marine engines, Japanese manufacturer Yanmar has developed a new on-water gadget called the Wheeebo.
The Wheeebo is a round 140-150cm diameter stand-up board which uses a battery-powered electric motor to propel the user wherever they want to go on water.
Steering is controlled by the user adjusting their weight on the board in order to point it in the direction they want to go; onboard sensors detect the change in weight distribution and, in response, adjust the propeller mounted under the board. The top speed is about 3 knots with two acceleration modes controlled by hand remote.
Designed for use at lakes, beaches and other waters where the surface is relatively calm, the Wheeebo is billed as an easy entrance for a wide range of users to experience the excitement of being on the water.
Yanmar said marketing and operational testing activities for the Wheeebo will continue towards a target for service deployment next year.