Marine Diesel lines up with Nanni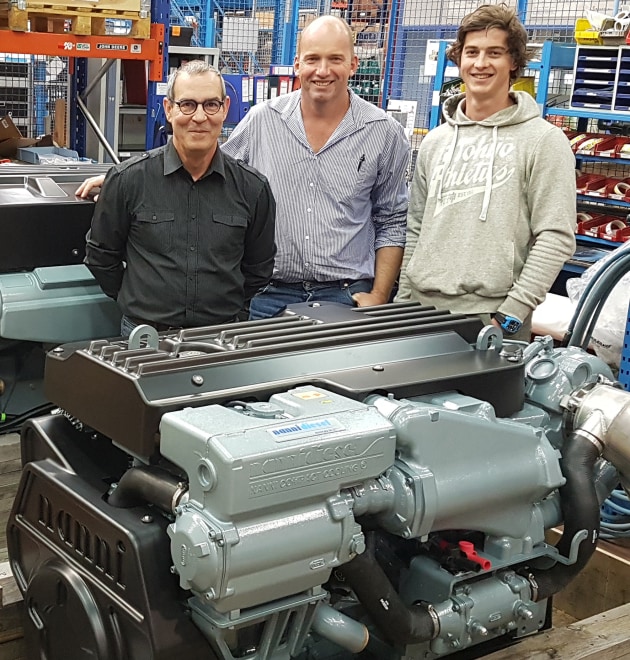 Diesel engine specialists to show Nanni Diesel engines at SCIBS.
Marine engine specialists, Marine Diesel has signed an agreement with French manufacturer Nanni Diesel for the exclusive Australian distribution rights of its engine models based on the John Deere platform.
Nanni Diesel has been a market leader in diesel engine marinisation and packaging since it was established in 1952. Long standing relationships with Kubota and Toyota for the supply of base engines has seen the company win a significant share of the global marine engine market in the applicable power ranges.
In Australia, the brand was introduced to the local market in 1983 by Sydney-based Nanni Diesel Australia which will continue its exclusive rights to the Kubota and Toyota based range from 10 to 320hp. Marine Diesel will focus exclusively on the John Deere-based range.
Nanni Diesel established a relationship with John Deere for the supply of base engines in 2014, enabling the French company to increase its range of offerings in the 152hp to 760hp range. This expansion enabled the company grow its market share, including signing supply contracts with large volume vessel manufacturers like the Beneteau group.
The Nanni Diesel production facility in La Teste, France, sources its base John Deere engines from plants in Saran in France, Torreon in Mexico and Waterloo in the US. From there the Nanni engineers complete the packaging of the engine for marine applications with the addition of compact cooling systems, instrumentation and control systems, transmissions and mounting systems.
Marine Diesel has been Australia's biggest selling dealer of John Deere marine engines since 2009. According to Steve Shale at Marine Diesel, the new agreement with Nanni Diesel will enable the company to leverage its extensive knowledge of the John Deere product range and combine it with the added value that Nanni Diesel brings through its packaging skills.
"This will further expand the range of vessel applications for which Marine Diesel can supply complete power solutions," he said.
Marine Diesel together with Nanni Diesel Australia will be displaying its range of Nanni Diesel marine engines at SCIBS later this month, located on the Parkway, booth 15-16.