Keeping clubs on course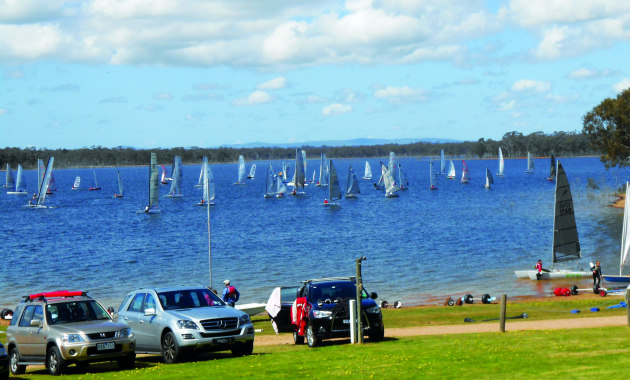 Brett Bolton outlines why it's in our best interests to keep supporting community boating clubs.
Boating community clubs are a part of the fabric of the marine industry and, more than that, part of the Australian way of life. Being "girt" by sea, most of us have a bond with the deep blue and a lucky number are introduced to her roaring power and calm serenity through one of the many community boating clubs that encompass our great nation. These clubs can range in physical and membership size from small communities of like-minded people on the internet, to small waterfront club houses right up to the larger business-type sailing or fishing marina clubs with food and beverage offerings, function rooms and gaming.
Currently, the introduction of boating to our youth is under attack from many other recreational activities that are all vying for our time. Further to this, the poor parents in their 'not-for-profit' family Uber service have less time on their hands as a result of higher demands from their working and family lives.
As a result, community boat clubs, like the rest of the marine industry, need to change proactively with the times, possibly reinventing themselves if they are to continue to be there in the years ahead. This is important to the industry as not only do clubs introduce a large number of our youth to boating, but one of the beauties of our industry is that there is no age, sex, ability or race limits to entry into boating. So our opportunities to tap into most of the population is limitless.
Buoyant or sinking
During my time in the industry I have been fortunate enough to work with a number of extremely professional community boat clubs that provide excellent access to the water through yachting, fishing or pleasure boating as well as being social outlets for their local communities. These clubs are forever updating and enhancing their offerings and boating activities with the ongoing desire to be always increasing their membership numbers. You don't necessarily have to own a boat to be a member though; if inclined, you can easily hitch a ride every week on the best boat on the market, "someone else's". It is common to see these buoyant clubs have 75% of their members not owning a boat but still be regular users of the club's facilities and boating activities.
On the flip side of these successful clubs, there is a fairly large number of clubs that are either treading water or slowly going under. In this state, the infrastructure doesn't get maintained, they don't have the funds to implement new boating programs to entice new members, and so into the whirlpool they go with no way out. It is also common for these clubs to either maintain low berth and mooring rates or even discount further to try and entice new membership. This is not a sustainable business model and only places more strain on the business and ability to pay rent and other business overheads. It also skews the market rates in the area and sets up an unfair playing field for commercial marinas that have to be profitable and often pay a higher ground and wet rent.
Governments, which mostly own the public land on which these clubs and commercial marinas reside, are stuck between a rock wall and southerly buster. If they close down a failing club, the community outcry can be enormous and potentially political suicide for a member of parliament if they sit on their hands and let it happen. So inevitably, the government will provide rent relief without too many conditions and, when the head lease expires, are left with dilapidated infrastructure and a club wishing to renew with no business plan to refresh, renew, grow and stand on their own two feet.
A collaborative approach
These struggling clubs are where some of the greatest opportunities exists to grow and sustain our industry, but they and the government need to set a new course through a collaborative approach. The result of this will only be positive for the clubs, government and the entire industry. How do we do this? We need to look past the normal administrative structure of these clubs and the desire to run them mostly through members donating their time. Whilst members will start to do this with all the best intentions, inevitably their paid jobs or family will take a higher priority and the work at the club will miss out. This is a common theme across most community-based sporting clubs. Smaller clubs can't avoid it. However, larger clubs generating sizable income should consider an alternative approach.
The most successful clubs I have seen are run like a normal business. They employ a professional CEO or GM who is paid appropriately and actually empowered to do their job. The committees or boards should be there for setting and approving strategy with senior management, monitoring business performance, governance and compliance. If the committee or board members try to overstep and "work in the business" this typically leads to a perception of interference, conflict and eventually departure of the CEO/GM.
Understanding that a struggling club may not have the finances to employ a professional business person, let alone implement any new strategy, governments have the opportunity to provide funding or discount loans to assist the clubs turn the corner. This assistance should be controlled through strict conditions and KPIs. Initiatives could include:
Business strategic planning
Review and implementation of a business corporate structure
Implementation of effective business systems
Risk management planning
Membership growth strategy
Marketing planning
Boating program planning
Club infrastructure enhancement and maintenance
To implement and manage this process, the engagement of an independent expert to work with the club and government would provide the best combination of business experience for the club and probity for the government. Government would need to endorse the plan and be provided regular updates on progress from the independent expert in order to continue to provide any financial assistance to the club.
Clubs can turn around. I witnessed a success story in north Queensland where a club invested wisely in new marina, food and beverage infrastructure, business systems and staff, and changed its focus from only trying to attract boat owner members to the entire community with low membership fees for social members. The financial turnaround in this club was substantial and a greater number of the community had the opportunity to be introduced to the boating lifestyle.
My view is industry, government and the community clubs need to embrace any strategy that makes all clubs sustainable and grows the participation of people on the water. It's in all our interests.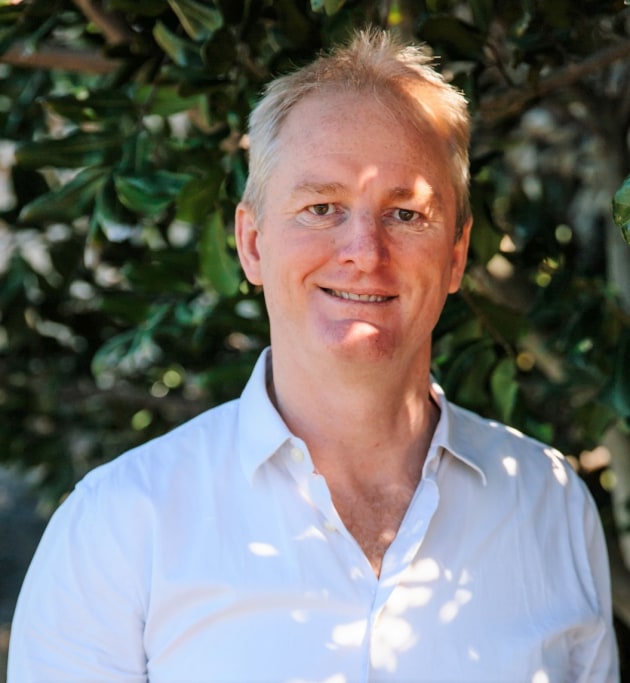 About the author
Brett Bolton is the director of Coriolis Marine specialising in marina management, government negotiations, acquisition and divestment, due diligence, design, development, project management and risk management. He has extensive experience of managing commercial marinas over many years including being the CEO of Australia's largest marina group d'Albora Marinas. Email brett@coriolis.com.au, www.coriolis.com.au.
This article was first published in the August-September 2018 issue of Marine Business magazine.