Webasto launches new BlueCool air handlers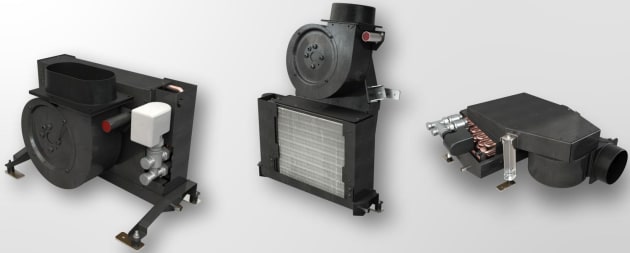 Modular air handler design offers selective cabin control with no condensation.
Ventilation, heating and cooling specialists, Webasto will be releasing a range of new air handling products at this week's Gold Coast International Boat Show and Marine Expo.
The new products include the new range of BlueCool A-Series air handlers as well as the BlueCool MyTouch display unit.
The BlueCool A-Series air handlers are available in three models – compact, slimline and low profile – and combine compact dimensions with high performance, a modular concept and a unique condensation management system.
The air handlers are designed for installations where there is limited space on-board, offering a solution for all applications. Using the optional 3/2-way bypass valves or the new EHM 230V in-line tubular heating elements, users can create their ideal ambience by selectively heating or cooling individual cabins in situations where one cabin is on the sunny side of the vessel and another is in the shade. Installed in the air channel, they complement the climate control system with an additional independently adjustable heating source.
The units are designed to reduce possible water damage to wood and furniture fittings that may result from spillovers of condensation water. The Instant Drain Condensate Management System ensures the air handlers remain condensate-free, minimising the risk of water spilling over the drain tray in heavy seas. Multi-directionally tilted surfaces drain away all of the condensation while lateral water diverter plates on the heat exchangers prevent the condensation from dripping down the sides, even at inclines of up to 30 degrees.
The BlueCool A-Series products meet the highest Webasto quality standards and have been tested under extreme tropical conditions. The air handlers are suited for use with the Webasto chiller air-conditioning systems in the BlueCool C, P and V-Series and are compatible with the BlueCool Expert Tool which provides for easy commissioning, diagnosis and configuration of system settings. The cooling capacities range from 4,000BTU/h up to 36,000BTU/h.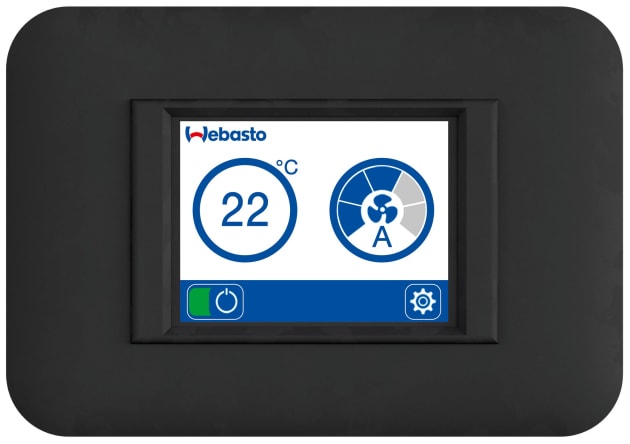 The A-Series is also the first BlueCool product line to be equipped with the MyTouch display as its standard control unit.
The MyTouch display features a series of new functions such as a timer, error messages with descriptions, display of operating values and a configuration of the standby display. Simple symbols and a clearly organised control menu in ten languages are designed to make operation a breeze.
Users can select one of three digital designs and, if they choose, upload their own logo or photograph as the standby image. It can be adapted to the existing design of a boat as it is compatible with the frames provided by manufacturers of conventional switch ranges.