Vetus-Maxwell launches new inflatable boat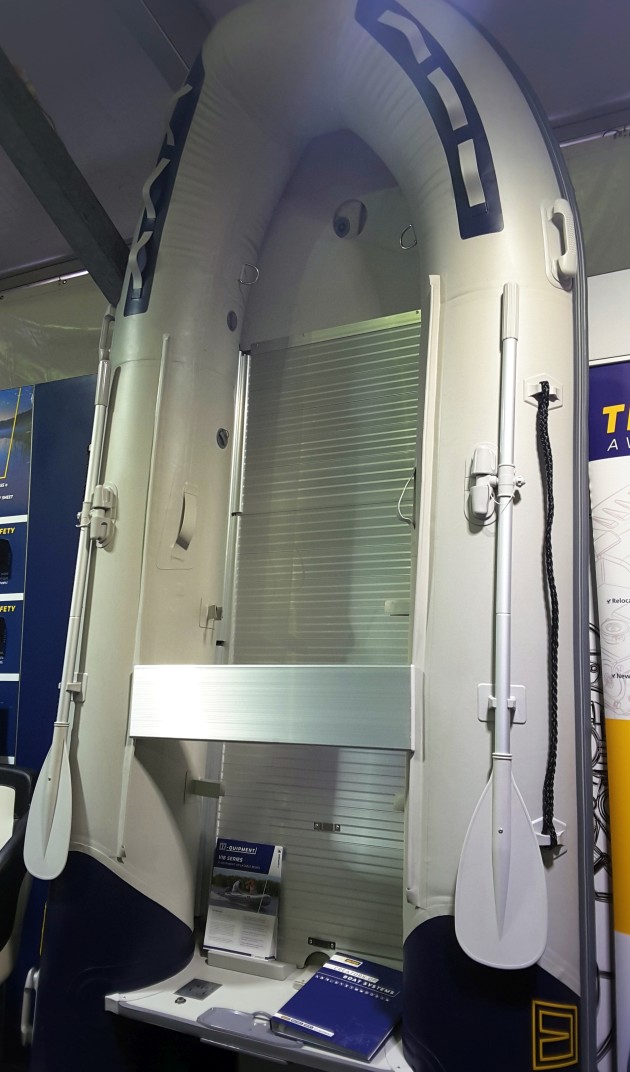 VIB series inflatable boats to be displayed at Sydney boat show.
Vetus-Maxwell is well-known throughout the industry for its range of boating accessories and auxillary systems. Now the company is branching out into its own range of boats with the launch of the VIB series of inflatable boats.
Having made its local debut at the Sanctuary Cove International Boat Show (SCIBS) in May, the VIB boats will also be on display at the Sydney International Boat Show (stand #332) next week.
The boats are available in four different lengths from 2.3m to 3.3m and offer an choice of a lightweight inflatable or a folding aluminium deck. Design features include angled stern tube and trim flaps on the transom to help the VIB get up onto the plane, and ergonomically-placed grab handles for the driver to hold onto.
The bench seat can be repositioned with the option for a second bench and there is a quick storage clamp on top of the tubes for the oars plus extra storage inside the boat. The deep V keel features a rubbing strake protector while the side tubes are protected with an additional layer of PVC fabric at the bottom. As shown by the model on display at SCIBS, these are quality-built inflatables with some well-thought-out practical features.
The VIB series boats will be on display at Sydney alongside Vetus's extensive range of boating equipment including thrusters, exhaust, fuel, fresh water and waste water systems as well as anchor winches and capstans and the V-Quipment accessory range.