Vesper adds AIS on your watch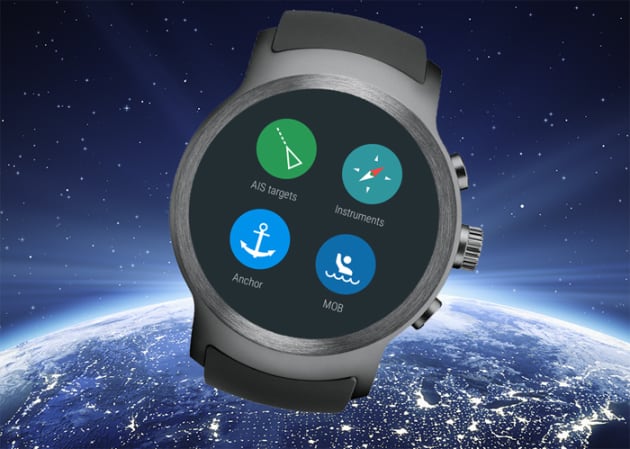 New smartwatch app integrates with Vesper Marine smartAIS.
Vesper Marine, the NZ-based manufacturer of marine safety products, has released its deckWatch smartwatch app designed to deliver its smartAIS functionality to individual smartwatches, enabling users to view safety information wherever they are on a boat.
"When reaction time is measured in seconds, you need immediate information to make a proper response," said Jeff Robbins, CEO, Vesper Marine. "Vesper Marine's deckWatch is built specifically for Android Wear 2 devices that run standalone apps without needing to be paired to an iOS or Android smartphone.
"With deckWatch there is no need to go to the nav station or, in rough sea conditions, carry a smartphone or tablet. When you hear an audible alarm from a WatchMate Vision or XB-8000 smartAIS you can glance at your watch to instantly see the alert and react right away. It is a constant companion wherever you are onboard with instant access to critical information concerning the safety of your vessel and crew."
The app sends safety data and alerts to a compatible smartwatch directly from Vesper Marine smartAIS devices without the need of a phone or tablet to relay the information. If a collision alarm is triggered, users can see the bearing and distance of a vessel that is a collision risk, allowing them to immediately change course or contact the other vessel. Using the anchor watch function, users simply tap their smartwatch to mark the precise location when the anchor is dropped and can monitor if the anchor is dragging.
In man overboard situations, the smartAIS triggers an audible alarm and the smartwatch user is simultaneously alerted with continuously updated bearing and range to the person in the water.
NMEA 2000 and NMEA 0183 information such as depth, speed, wind speed and more are also available for at-a-glance accessibility. The deckWatch app is currently available for all watches with the Android Wear 2 OS.