Tiwal launches inflatable dinghy for cruisers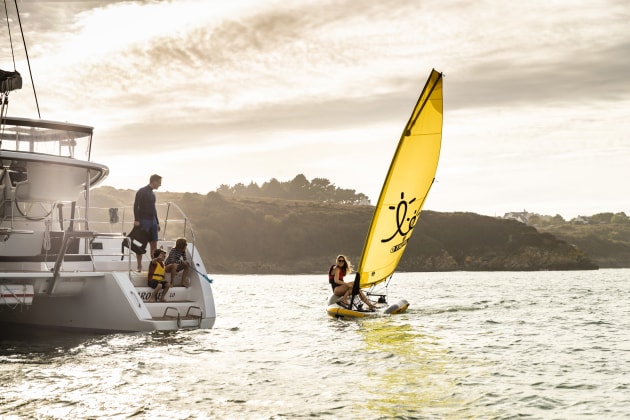 New lightweight compact dinghy to be launched at Boot Düsseldorf.
Inflatable dinghy manufacturer Tiwal has announced it is launching its latest lightweight model, the Tiwal 2, designed to be carried onboard cruising yachts as an on-water toy. The new model is more compact than the Tiwal 3 model of which nearly 1,000 units have been sold.
Designed and developed by Marion Excoffon, the new model was born from her desire to sail on a dinghy during her holidays onboard her yacht.
"I wanted a super-compact sailing dinghy boat to carry with us on holiday on our family's First 30. With the Tiwal 2, I can continue to sail during stopovers, even when the wind picks up. My daughter loves coming with me to explore the nooks and crannies along the coast. Even reaching the beach has become an adventure.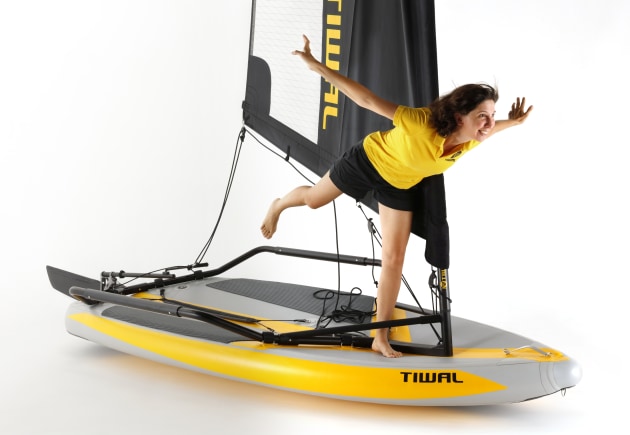 "The Tiwal 2 has completely transformed the experience at anchor for the whole family."
The Tiwal 2 is single-handed 2.8m dinghy equipped with a loose-footed sail of 5.6m² which can carry up to one adult and one child (or two children). It weighs 40kg and comes in two bags which can easily stowed in a locker. It can be assembled in 15 minutes and its design facilitates assembly and launching from the deck. The sail furls around the mast, allowing for very quick deployment or stowage.
The drop-stitch hull is very stiff when fully inflated to a high pressure while its inflatable wings offer maximum comfort in established wind conditions. The dinghy is designed to be easy for beginners (adults or children) to learn how to use while more experienced sailors will appreciate the boat's responsiveness in winds of up to 15-20 knots. With a V-shaped hull and a daggerboard, going upwind is easy.
The Tiwal 2 inflatable sailing boat will be unveiled at Boot Düsseldorf from 19-27 January 2019. Priced at €4,790.