Suzuki Marine unveils lightweight DF100B outboard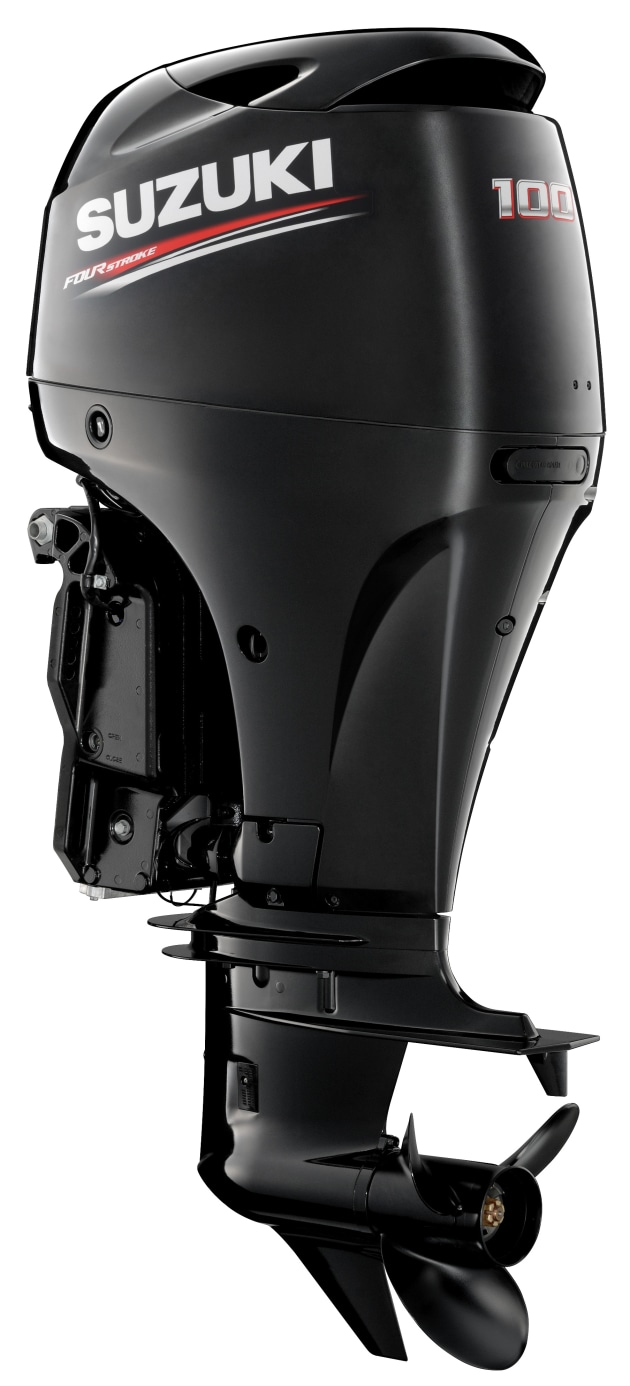 New compact four-stroke outboard unveiled at Genoa Boat Show.
Suzuki Marine used this week's Genoa Boat Show to announce the worldwide release of its latest DF100B four-stroke outboard.
The new engine is billed as the lightest in its class at just 157kg, 25kg lighter than the current DF100A model. The new model is also claimed to have the largest gear box ratio in its class, using the same 1502cc engine unit as the DF70A/80A/90A models.
Suzuki has also added its water detecting system to the new engine, giving an audible alarm and visual warning if water is detected in the fuel, delivering safer boating for the driver and less chance of corrosion and loss of power output in the engine itself.
"Boating made better is what we strive to achieve with our range of four-stroke outboards and the DF100B delivers a number of advantages to our customers," said Sean Allen, Suzuki Marine Aust/NZ national marketing manager.
"Its compact size and weight makes it an ideal power choice for a wide range of boats without compromising on performance and gives customers a choice of which 100hp outboard model best suits their needs."
Other features of the DF100B include Lean Burn fuel technology, offset driveshaft, maintenance-free timing chains and tilt limit system, all packaged in a body with a large 3D 'S' Suzuki emblem available in either Pearl Nebular Black or Cool White finishes.
Both the DF100B and DF100A will both be available to allow customers to select which outboard best suits their boating requirements. Stock of the DF100B will be available locally this coming summer.