Stop scratching with Rosemaca rope covers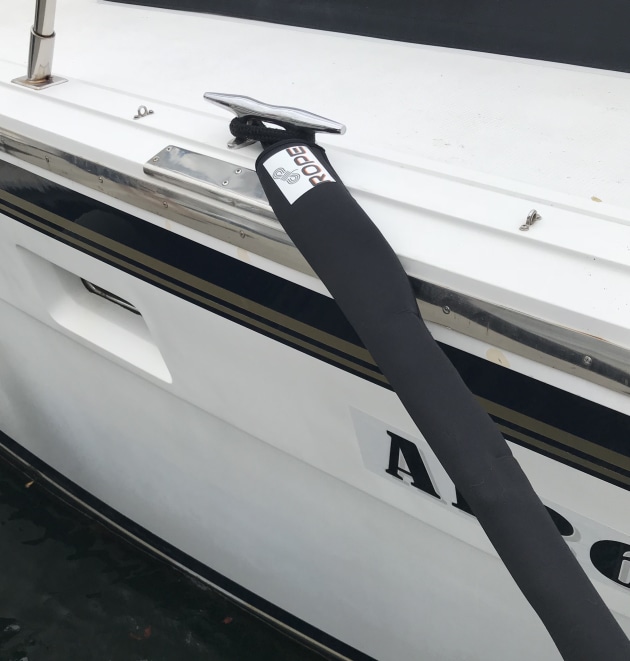 New rope covers designed to protect boats from scuffs and burns.
A local designer has developed a new type of rope cover to help protect boats
from scratches and gel coat burns caused by mooring line friction.
The covers have been created by Antonella Ianni, a local designer and director of Rosemaca, using an innovative neoprene material, similar to that found in wetsuits, which is both soft to the touch and long-lasting in marine conditions.
Ianni, who is the youngest daughter of a fifth generation fisherman, studied fashion at Whitehouse Institute of Design where she created the material used for the covers.
"I wanted to create a product that blended my passion for design with my love of the water, and came up with the Rosemaca rope covers," she said.
"Having grown up on and around boats my entire life, I've seen first-hand the unsuspecting damage that ropes can cause, and how expensive it is to fix.
"I wanted to create an affordable product that would help yacht and boat owners protect their investment and still look luxurious.
The neoprene material has been modified to withstand UV and salt-water exposure while providing a soft cushion around the rope that prevents scratches and scuff marks on boats. The covers can be custom printed with a manufacturer's logo or boat name.
Rosemaca also creates a range of industrial aprons which are used at Sydney Fish Markets. The aprons used by fishmongers at the markets feature a PVC blend which is 100% waterproof, lightweight and a long-lasting alternative to traditional aprons.
www.rosemaca.com