Special offer on SOS Rescue Ladder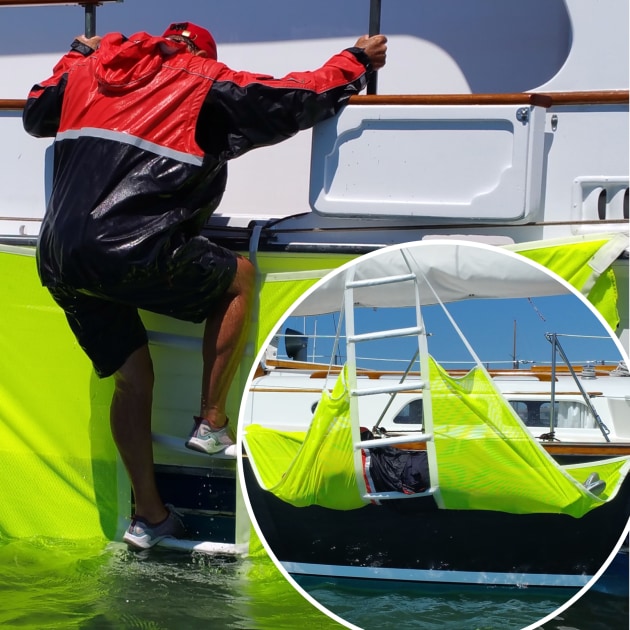 SOS Marine Rescue Ladder at half price for sailing clubs.
Australian marine safety equipment supplier, SOS Marine, is offering the first 24 Yachting Australia-affiliated sailing clubs that have rescue craft the opportunity to buy an SOS Rescue Ladder for half price.
The SOS Recovery Ladder is designed to help sailors get back on board their vessels quickly and safely. Easy to set up and deploy, the ladder has four deck attaching points and six mounting steps. It has a deployed length of 2.25 metres.
"If you don't have some method in place it is too late to figure how to get a tired and exhausted person back on board," said SOS Marine.
The SOS Recovery Ladder is incorporated into a high visibility neon yellow mesh bag, weighs around 3.3kg and folds to 500mm x 300mm in size. It can be used in conjunction with lifting halyards attached to the outer end of the ladder to assist hoisting a person on board. Injured or disabled crew can be horizontally lifted with a block and tackle or halyard attached to the bottom end lifting eye.
RRP: $175
For further information contact sales@sosmarine.com or visit the website.