Software updates for Navico displays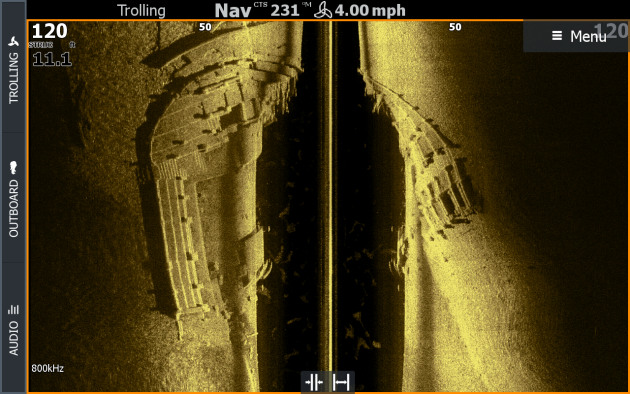 Free upgrades available for Lowrance and Simrad systems
Navico has released new software updates for a range of Lowrance and Simrad displays offering enhanced sonar capabilities and more user options.
The update, called version 18.3, is available for Lowrance HDS Carbon displays and a range of Simrad NSO, NSS and GO series displays.
Sonar improvements include support for high resolution Active Imaging and enhancements to StructureScan 3D imaging including a new depth-highlighting feature that colours the user-selected upper- and lower-depth limit area to help anglers better isolate specific structure and bottom depth.
There is also a new Dual Mode wi-fi capability which enables the units to connect to the internet while serving as an access point for screen mirroring/remote control from a smartphone or tablet, and faster one-touch access via a new custom split-screen panel which gives greater control over the display of different screen views.
Lowrance users can also now control an HDS Carbon display from anywhere on their boat via the optional Lowrance LR-1 Remote Control which has pre-programmed keys for marking waypoints and zooming in/out, plus up to five user-programmable options.
The Simrad software upgrade includes HALO24 radar support for NSO evo2 displays, in addition to smartphone notifications for NSO evo3.
"This free update includes powerful sonar features and enhancements that serve as another example of the long-term product support we offer our customers," said Leif Ottosson, CEO and president, Navico. "We can't wait to get our new sonar technology and these enhancements into the hands our customers. We are confident they will help them have more success on the water."