Smooth your ride with automatic trim tab control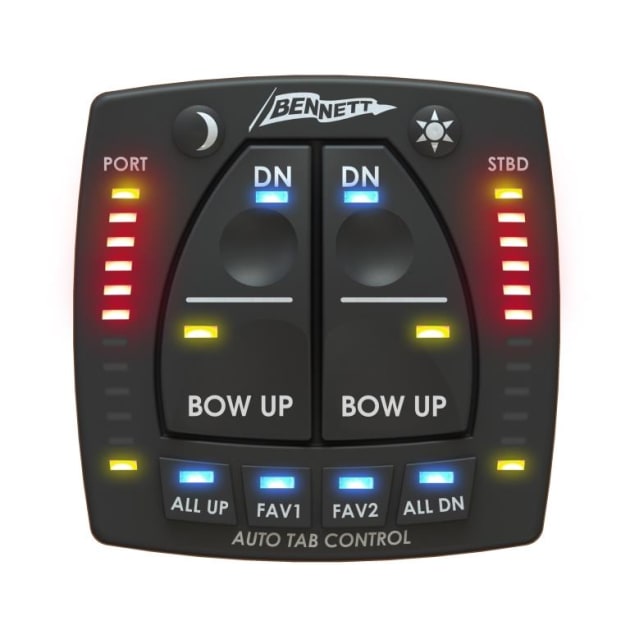 New AutoTrim Pro unit launched in Australia for all types of boats.
Local marine distributor, Harrold Marine Wholesale in Queensland, has introduced a new automatic trim tab control system to the Australian market from US manufacturer Bennett Marine.
The AutoTrim Pro unit is designed for use with either electric or hydraulic trim tab systems. Once installed using the plug-and-play snap-on connectors, the unit is designed to automatically control a boat's trim tabs, reducing bow rise and correcting any listing in response to changes in the vessel speed, sea conditions and uneven loads.
The unit will also store two favourite settings and has a manual control with automatic over-ride for when the user wants to make individual adjustments.
Other features of the AutoTrim Pro include an LED indicator with adjustable brightness to show the trim tab positioning, an adjustable response time so an OEM or dealer can pre-configure the reaction time according to the engine power, hull type, actuator type or trim tab size, and one-touch 'full up' and 'full down' buttons for instant positioning such as when beaching. The control will also automatically retract the tabs when the boat's ignition is switched off to protect the tabs during storage and trailering.
More information from Harrold Marine Wholesale or call 07 3277 6563.