Smart way to detect water in fuel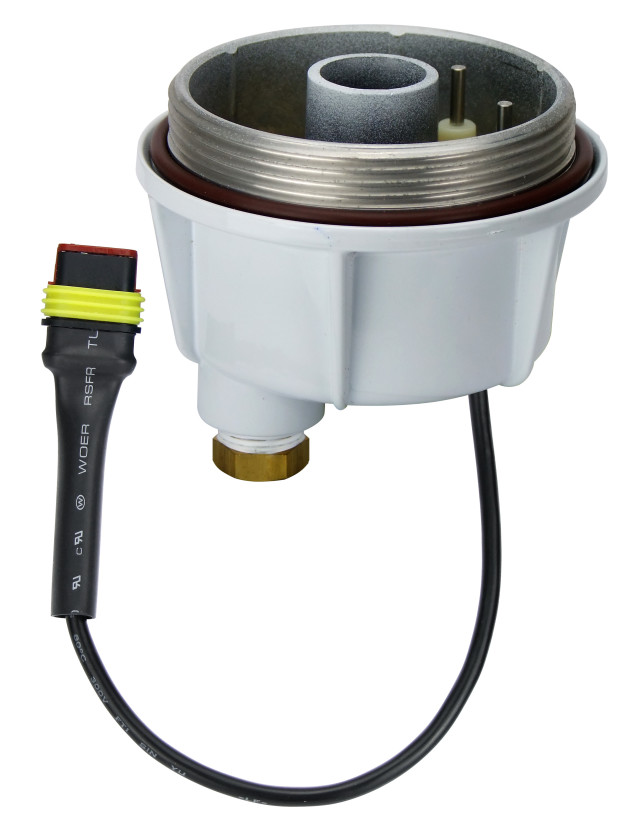 Smart Bowl filter add-on alerts boater to the presence of water in fuel.
The Smart Bowl fuel filter add-on available from Sam Allen Wholesale is designed to detect water contamination in fuel before it becomes a serious engine problem.
The unit comprises a specially-designed bowl component which attaches to the fuel filter. Inside are water contamination sensors with a built-in electronic circuit. If water enters the fuel system, it gathers at the bottom of the bowl and as soon as it reaches 70% of the bowl's capacity, an alarm sounds, alerting the boater to presence of water in the fuel.
The user can then turn off the engine and drain the water via a bung in the base of the bowl.
The complete kit comprises an aluminium water collecting bowl with built-in sensors and a 4.3 metre connecting cable. The system is powered by a 12 or 24 volt power supply with an active power consumption of 20-30mA (3-4mA on stand-by). The electronic circuit is placed inside the lower half of the Smart Bowl in a sealed location to prevent exposure to water.
Features:
Suits many filters with a water trap bowl.
Built-in electronic sensor device.
Sensor activates at approximately 70% of the bowl's capacity.
Operating temperature range -20 - +75°C.
Easy to install.
More information from Sam Allen Wholesale.