Six of the best from BLA
A round-up of new releases on the market this month from BLA Distribution.
Ties-downs, hoses and marine electrical products are among the new items released on the market this month through BLA Distribution.
Aerofast floating hook ratchet tie down
Aerofast has released a new floating hook ratchet tie down. Features include a heavy-duty easy-release ratchet with 1 metre of webbing sewn in a loop. Two PVC coated floating 'S' hooks are also sewn over into the loop.
Aerofast's products are designed for the Australian and New Zealand markets to ensure customers have a tie down suitable for all types of vessels and loads being carried. The range includes products for specific uses rather than a one-size-fits-all philosophy. All Aerofast products are produced to exceed the safety standard ASNZS4380:2001.
Sold in pairs, the floating hook ratchet tie downs have a RRP from $51.
Silverado 4000 fuel hose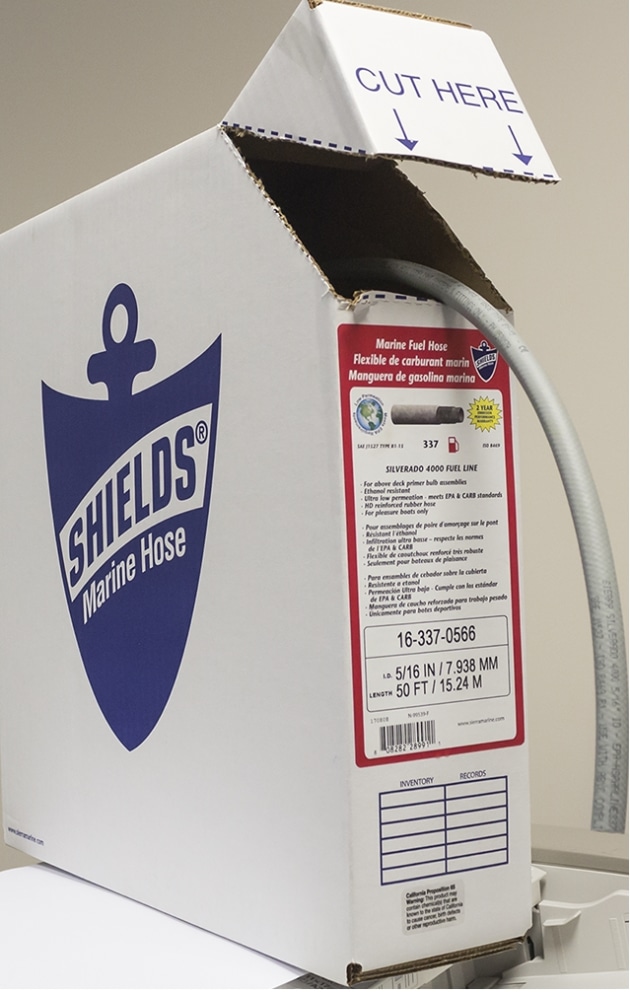 Using a complex construction technique involving a THV500 barrier layer to prevent permeation, a nitrile jacket, polyester reinforcement for strength and a CPE cover, the Silverado 4000 from Sierra is billed as the best B1 fuel line on the market.
The line has a small outer diameter and is extremely flexible and easy to clamp. It is resistant to ethanol blended fuels and is EPA and CARB compliant. The grey colour is designed to keep the hose cooler and help prevent vapour lock. This hose is intended for above deck primer bulb applications and is not fire retardant.
RRP from $158.
Clarion Marine Systems NMEA 2000 interface
The new Clarion MW6 NMEA 2000 interface module enables Clarion marine source units to be seamlessly added to a boat's onboard NMEA 2000 network, enabling control of Clarion source units directly from the boat's multi-function display (MFD) device.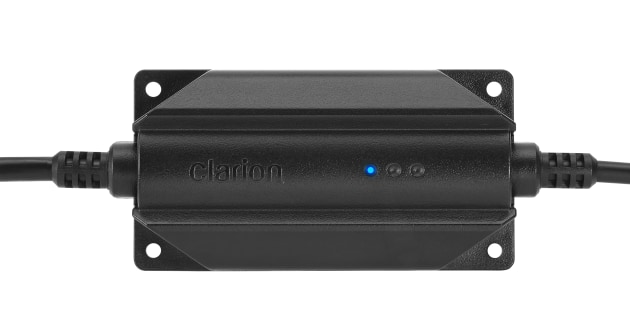 The MW6 unit offers a simple plug-and-play installation with no programming necessary. Once installed between the MFD and supported Clarion marine source units, boaters can use their MFDs to control various audio system functions including power on/off, source selection, play/pause, next/previous track and more.
Additionally, the MW6 enables two-way communication between a Clarion source unit and MFD, providing the MFD with feedback regarding source selection, song/track/album title, radio frequency to display on the screen.
The unit can also be used in conjunction with Clarion wired remotes. RRP: $305.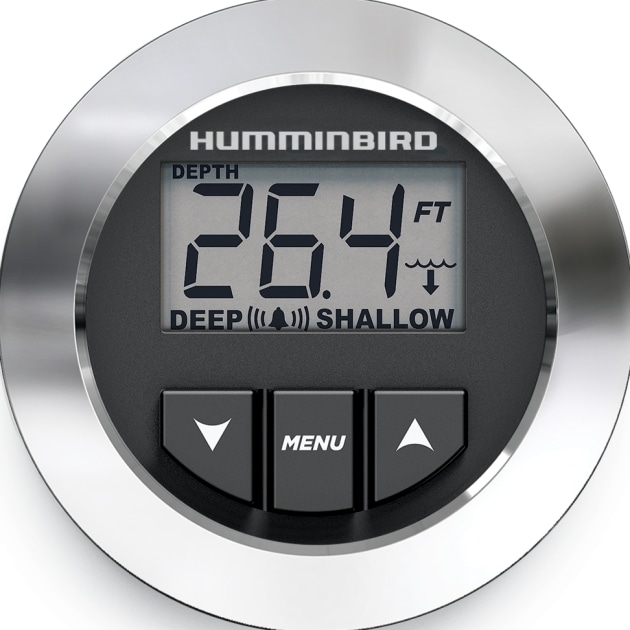 Humminbird HDR 650 depth gauge
The HDR 650 in-dash digital depth sounder from Humminbird gives instant, reliable digital depth readings. The unit comes with a supplied transducer which can be transom mounted or epoxied into solid fibreglass hulls.
The gauge offers customisable bezel and face colours to complement installed gauges. Bezel colours included are white, black and chrome; face plate colours included are white and black.
The specifications of the depth sounder are single beam 200kHz/20˚ at 10dB to a depth of 183m. RRP: $249.
Scanstrut dual USB charge socket
Scanstrut has released the world's first waterproof dual USB charge socket (12-24V) for charging devices onboard, regardless of the weather. Ideal for sail and powerboats of any size, the dual socket will connect and charge two devices simultaneously including phones, tablets, fishfinders, chartplotters and more.
Featuring a universal fit for any Type-A USB connector, Scanstrut claims the charger can charge up to three times faster than standard USB sockets. It has an ultra low profile, a click and lock lid with 316 stainless hinge and spring, and is rated IPX6 waterproof.
RRP: $86.90
MeagaPulse heavy duty battery conditioner
MegaPulse has released a new heavier duty battery conditioner. It features 2000Ah conditioning capacity, is compliant to IP67 waterproof rating while the external fuse is also IP67 rated.
Megapulse Green Energy is a patented process that eliminates electrical system faults due to voltage losses created by battery plate degradation as a result of batteries simply being in service. Megapulse reverses degradation allowing the battery to power the electrical system at full voltage.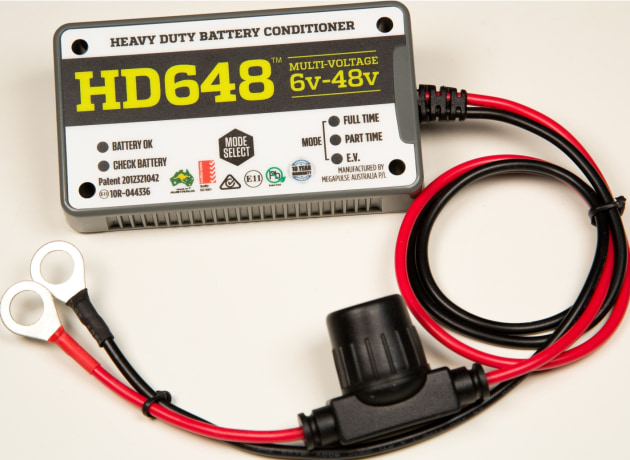 Designed and manufactured in Australia, the new unit features 8mm ring terminals, is multi-voltage compatible from 6v to 48v and is ISO9001, E11, CE, RoHS, and RCM certified.
The new heavy duty conditioner has an RRP of $249. The original model has also had a price reduction to $149 RRP.