Simrad unveils next generation NSS Evo3 displays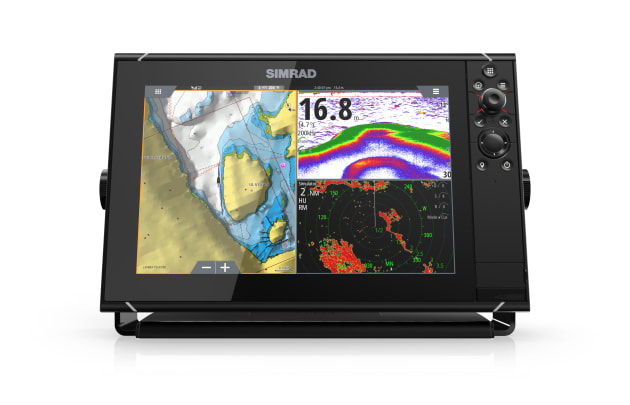 Revamped multifunction displays due in February next year.
Simrad has announced details of its next generation NSS Evo3 multifunction displays due for release in February next year.
Simrad says the new displays will feature SolarMAX HD screens, dual channel CHIRP sounder compatibility and an expanded keypad. They will be available in 16, 12, 9 and 7-inch supporting touchscreen or keypad operation.
The SolarMAX HD display technology is designed to provide high-definition visuals and "exceptional clarity" with extra-wide viewing angles for use in direct sunlight as well as low light environments. It is claimed to work accurately even when covered in fresh or salt water.
The NSS Evo3 can display multiple sonar inputs simultaneously with Network Dual Sounder technology which delivers sonar data from a network of CHIRP transducers.
Other features include a 10 Hz internal GPS antenna, a wide choice of maps, full autopilot integration, engine monitoring interfaces and TripIntel. The screens are compatible with Broadband 3G and 4G radar as well as the Halo radar system and ForwardScan sonar.
Built in Wi-Fi enables access to Navico's GoFree online services to download software updates and map purchases directly to the unit as well as smartphone monitoring and tablet control.
The models will be available with the following RRP, starting with the largest 16-inch model for $6,799 down to $2,299 for the seven inch version.
NSS16 Evo3 with Basemap: AU$6,799/NZ$7,419
NSS12 Evo3 with Basemap: AU$4,749/NZ$5,179
NSS9 Evo3 with Basemap: AU$3,299/NZ$3,599
NSS7 Evo3 with Basemap: AU$2,299/NZ$2,509
For more information, visit www.simrad-yachting.com.