See more birds with a Magnum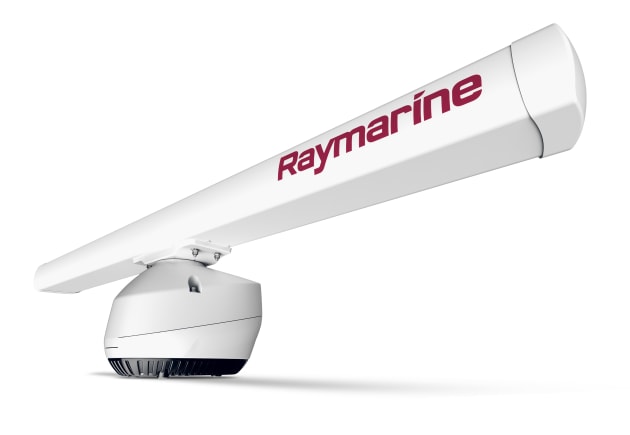 New Magnum radar from Raymarine offers enhanced bird mode.
FLIR Systems is releasing a new open-array radar later this year under the Raymarine brand featuring an enhanced automatic bird mode to help fishermen find and locate baitfish schools.
The new Magnum radar will be available in 4kW and 12kW power output options with either a 4 or 6 foot antenna array. The 4kW model will have a maximum target identification range of 72nm while the 12kW model will extend up to 96nm.
"We are excited to bring our Magnum open array radar to market," said Gregoire Outters, vice president and general manager of FLIR Maritime. "Fishermen will love Magnum's enhanced automatic bird mode, while captains will appreciate Magnum's clarity, detail, and improved target separation."
The automatic bird mode will enable fishermen to identify birds with greater accuracy at distances of up to 10nm. Raymarine's beam sharpening technology will also deliver better than 1 degree bearing resolution for more detailed target separation and map-like coastal detail. The radar also includes mini-automatic radar plotting aid (MARPA) for target tracking and collision avoidance on busy waterways.
The Magnum will integrate with Raymarine's Axiom and Axiom Pro MFDs running LightHouse 3 as well as LightHouse 2-based MFDs.
The Magnum models will be available worldwide in the second quarter of 2018 through Raymarine's authorised network of dealers and retailers starting at $6,999 RRP.
For more information, visit the website.