Sea Skipper designed to handle salt water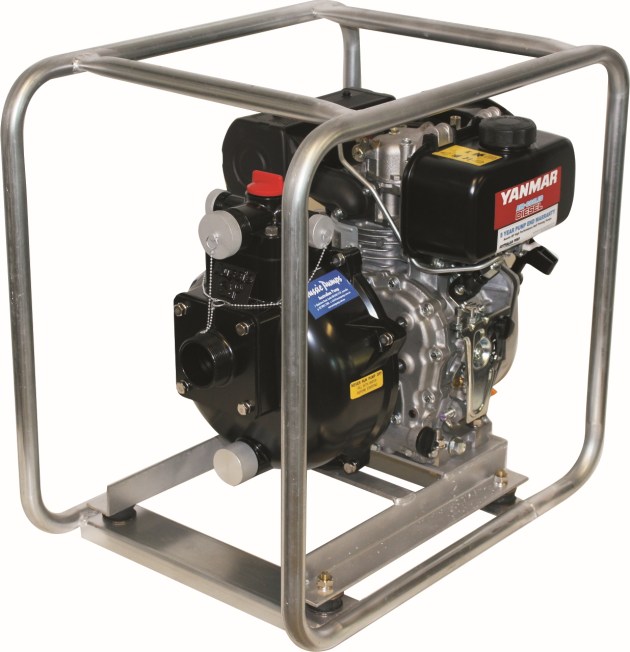 Portable marine fire pump adapted for salt water use.
Local pump manufacturer, Australian Pump Industries (known as Aussie Pumps) have released a portable fire pump designed specifically for salt water applications.
Called the Sea Skipper QP205SED, the pump is diesel-powered and self-primes from depths of 7.6m. It is based on Aussie Pumps' popular Fire Chief model, a portable lightweight fire pump used by Australian fire authorities, farmers and domestic users to fight bushfires. The marine version incorporates a range of features for use in marine applications such as superyachts, tugs, trawlers and patrol boats.
"Conventional fresh water fire pumps will handle salt water up to a point," said Aussie Pumps chief engineer, John Hales. "Eventually, even with high-grade marine aluminium, calcification and corrosion set in."
The Sea Skipper features bronze impellers and volute to prevent issues with aluminium components 'grafting' onto one another. If salt water is left inside the pump chamber, the Sea Skipper is also protected by a unique epoxy coating applied to the pump housing, both inside and out. A sacrificial anode is also fitted to minimise corrosion, while all fasteners use 316 stainless steel. A heavy duty, hot dip galvanised carry frame with sub base anti-vibration mounts completes the package. The complete unit weighs 55kg and can be picked up and carried by two able-bodied people.
"It functions as both an emergency fire pump and salvage pump," said Hales. "The high flow of up to 450lpm could be the difference between whether the vessel is lost or saved.
"The high pressure performance, up to 100psi, turns the Skipper into an exceptionally efficient and practical fire-fighting pump."
To protect the engine, Aussie Pumps have released a cover for the Sea Skipper made from a special fabric developed by the US Navy and marketed under the Envelop name. Envelop covers are designed to suck the moisture out of the atmosphere, keeping the prime components of the engine free from corrosion. The covers have an integrated hold down system to prevent them from being blown off in a stiff breeze or even a gale.
The Sea Skipper range of pumps has already been applied to Australian Navy vessels, work boats and pleasure craft.
"We've even air-freighted products to Monaco for emergency installation on superyachts," said Hales. "Other conventional pumps have failed because of their low quality material and poor construction.
"Because of the huge volume of the Fire Chief parent product, prices for the Sea Skipper are remarkably low if compared to a bronze or stainless steel pump of equal capacity. The package is compact, lightweight, super effective and suitable for purpose."
Further information including free technical data and performance information is available from Aussie Pumps.