Say no to mould with Zoono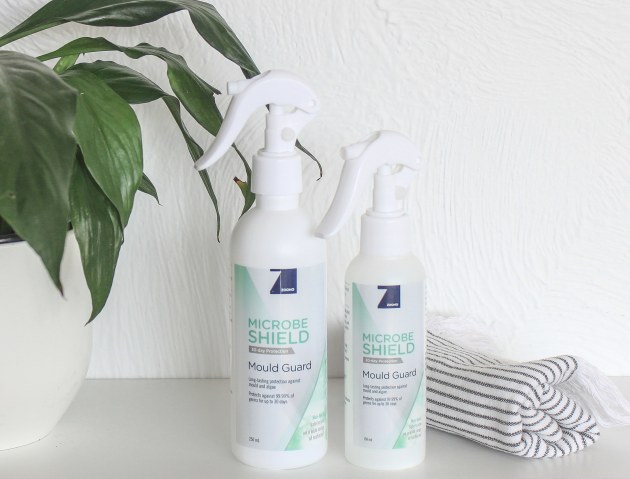 NZ-made products guard against mould growth on boating equipment.
Zoono is a New Zealand-based, ASX-listed company which manufactures a range of anti-bacterial and anti-fungal products for use in the marine environment.
Zoono products are water-based and non-toxic. Unlike conventional antimicrobials, Zoono does not kill by chemical poisoning or alcohol dehydration. Instead, once dried, it forms a monomolecular layer that is permanently bound to the surface, creating a thin bed of antimicrobial spikes which attract and pierce pathogens.
According to the company, the technology was originally developed in Germany to prevent the build-up of algae on the hulls of submarines and ships, but has since undergone significant development to make it safe and effective in domestic and commercial environments.
Its ZAM Mould & Surface Cleaner and Microbe Shield Mould Guard products are designed for use in boating environments to protect against mould, odour-causing bacteria and algae. Typical applications include squabs, seats, marine carpet, life jackets, RIBs, cooking and refrigerator units, marine toilets and fishing equipment.
The ZAM Mould & Surface Cleaner is a powerful industrial strength cleaner that kills and removes germs, bacteria, mould and algae on a variety of surfaces and materials. Once the mould has been removed, the Microbe Shield Mould Guard protects surfaces against its return for up to six months, forming an anti-microbial coating that bonds to surfaces to keep them free of bacteria, viruses, spores and moulds.
The anti-mould products are available in 150ml and 250ml spray packs from $8-$11 for the ZAM Mould & Surface Cleaner and $10-$13 for the Microbe Shield Mould Guard, available from the online store.