Save space on board with Sound-Panel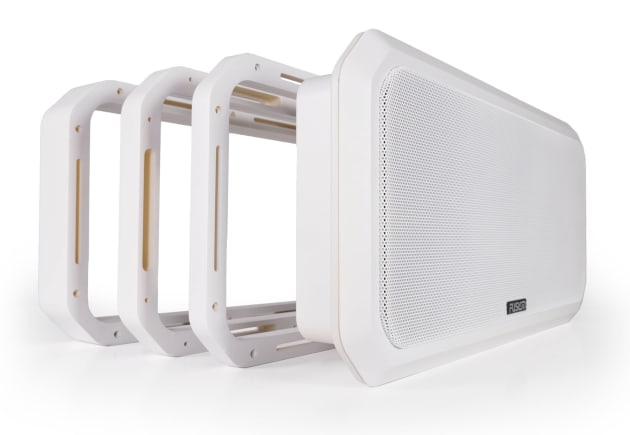 Complete speaker system from Fusion designed for easy installation.
Marine audio specialist, Fusion Entertainment, has introduced the Fusion RV-FS402 Sound-Panel.
The Sound-Panel is a complete, shallow-mount 200 Watt dual speaker system, designed for simple and versatile installation. It incorporates dual four-inch speakers, tweeters and a passive radiator in a single enclosure engineered with IP65 environmental protection for use in marine environments.
"In boat design, proper location of stereo components is often an afterthought," said Chris Baird, Fusion Entertainment managing director. "Until now, installers would put speakers wherever they had room, usually overhead or under settees, resulting in poor sound quality. Our new Sound-Panel's low profile design and powerful components allow for a single easy-to-install unit to provide superior sound quality with minimal space requirements.
"If you install a TV on your boat, you can mount Sound-Panel just underneath it for a true theatre experience. Whether sitting at anchor or pounding through the waves, Sound-Panel will let you feel every note in your favourite playlist."
The Sound-Panel is available in black or white grilles with the option of four mounting accessory brackets.