Ronstan keeps it clean and simple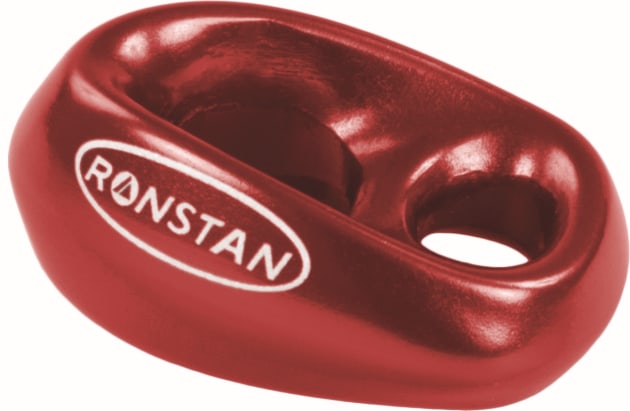 New rigging products added to the Ronstan Ropeglide range.
Local manufacturer of sailing hardware, Ronstan, has released several new products and upgrades in its range of Ropeglide rope hardware.
Ronstan Shock sheaveless blocks are made from anodised aluminium available in four different colours to make line identification easier. The block is designed for applications where sand and grit might compromise a block with bearings or where regular flushing out is difficult or impossible.
Weighing only 2.5 grams (1 oz), the Shock blocks are strong and can handle lines up to 8mm in diameter. They can be used with hi-tech uncovered braids as well as traditional double braids. On dinghies, skiffs and small multihulls, the blocks are suitable for use in tweakers, vangs, trapezes, cunninghams, barber haulers and kite bridles. On keelboats and larger multihulls, applications include lazy jacks, sail covers, tie-downs, bunks or motor hoists.
Ropeglide fairleads are designed to be used can be positioned wherever a rope needs to delivered to a cleat or winch. The elliptical holes make threading lines easy and provides high tolerance for rope alignment variation. The range includes single, double and triple hole versions.
Ropeglide rings feature a deep groove to allow a strong lashing to be made. Compact and lightweight, the rings rated for maximum working loads from 500 to 7000kgs and with model for everything from a small sailing dinghy to a maxi yacht.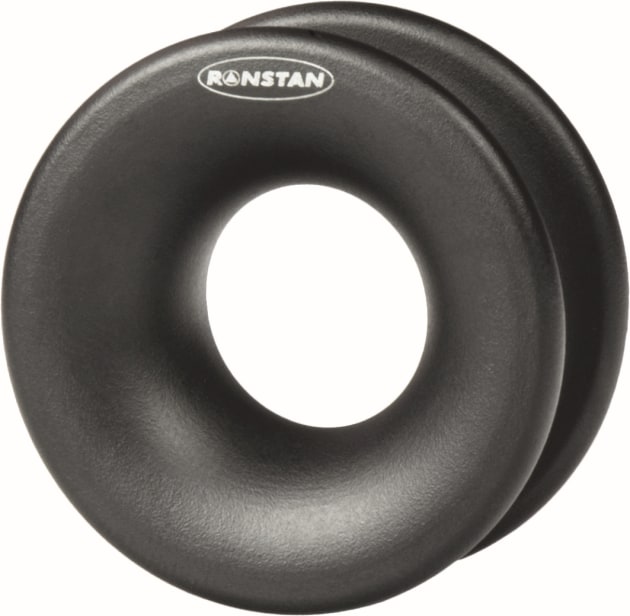 Ronstan designer Albert Mahoney said that sailors wanting clean and simple solutions for their running rigging can reduce weight and increase performance with the Ropeglide range.
"I'd recommend that you start at the bow and work backwards, looking at areas where these products will provide a better solution. Then throw a handful in your rigging box for the places you miss or the ideas you'll have in the future."