Raymarine delivers XL-size Axioms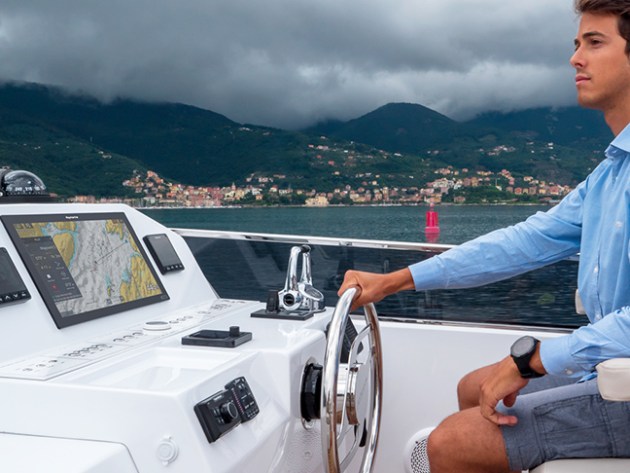 New XL range of Axiom displays for glass bridge installations.
Raymarine is introducing an XL version of its Axiom multifunction displays (MFDs) designed for premium yachts and glass bridge installations.
The displays are the largest size in the Axiom family MFD family, available in 16-, 19-, 22- and 24-inch display sizes. They feature edge-to-edge glass construction to give vessel designers the ability to create a seamless navigation helm.
Engineered to perform in marine conditions, the Axiom XL family is fully waterproof and can be installed in both open cockpits and enclosed bridge stations. Each model uses in-plane switching (IPS) and Raymarine's optical bonding display technology to deliver wider viewing angles, sharp contrast, and high readability in bright sun.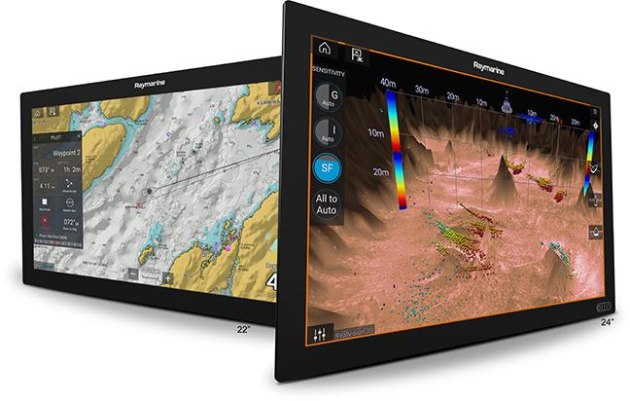 The MFDs feature three Ethernet ports for connecting with network sensors or with additional Axiom, Axiom Pro, and Axiom XL family displays. This simplified integration allows boat designers greater flexibility when creating multi-display and multi-station navigation systems. The displays also have native support for FLIR thermal imaging cameras to enhance navigation awareness and safety, while HDMI input enables Axiom XL to serve as a remote touchscreen PC or entertainment display at the helm.
At the heart of each Axiom XL display is a fast quad core processor that supports Raymarine navigation, radar, sonar, and FLIR thermal technology for an all-in-one,full-high-definition (HD) display solution. Powered by Raymarine's LightHouse 3 Operating System, users have the choice of multi-touch screen control or the Raymarine RMK-10 keypad for remote system control of multiple Axiom XL displays.
"Axiom XL represents a significant milestone for the Raymarine brand," said Gregoire Outters, vice president and general manager of FLIR Maritime. "The introduction of the Axiom line last year, followed by the Axiom Pro, received recognition by the marine industry and customers alike. With Axiom XL, we're now delivering a glass bridge solution that brings simplicity and superior performance to larger yachts and our premium boat brand partners."
The Axiom XL16 and XL19 displays are currently available to order globally through FLIR's network of marine electronics dealers. The Axiom XL24 will be available in July, followed by Axiom XL22 in September. Pricing for Axiom XL MFDs starts at $9,995 RRP.