Power up your LED lights using sun and wind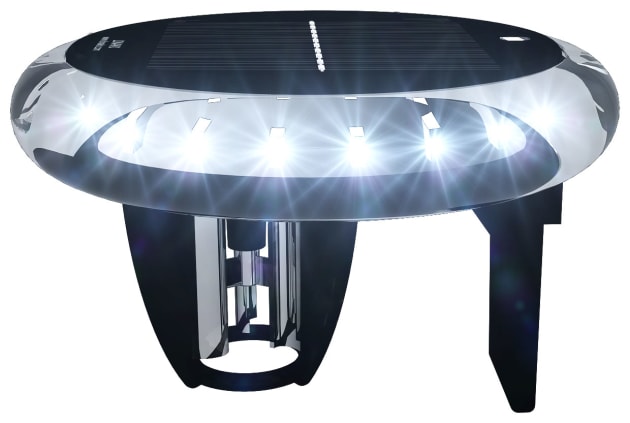 New rechargeable LED navigation and white lights from Lonako.
Two new LED marine lights manufactured by Lonako and available exclusively through Sam Allen Wholesale are designed to enable battery recharging via both wind and solar power.
The LED Solar/Wind 360° White Light is designed to improve the safety of all vessels and indicate the position of special objects at night or in poor visibility. It has four light functions powered by a lithium battery which can be recharged by both wind and solar power.
Light functions include day/night Quick Flash, single two-second flash indicating position, SOS and Steady modes. The first function uses light-sensitivity activation to turn on and off automatically and has a continuous working time of 150 hours. The other functions can be activated manually or via the wireless remote and have a working time of up to 20 hours for SOS mode and 12 hours as a steady light.
The 360° White Light is ideal for use on small ships, yachts, fishing boats, kayaks, jetties and pontoons and watercraft that have limited access to battery power.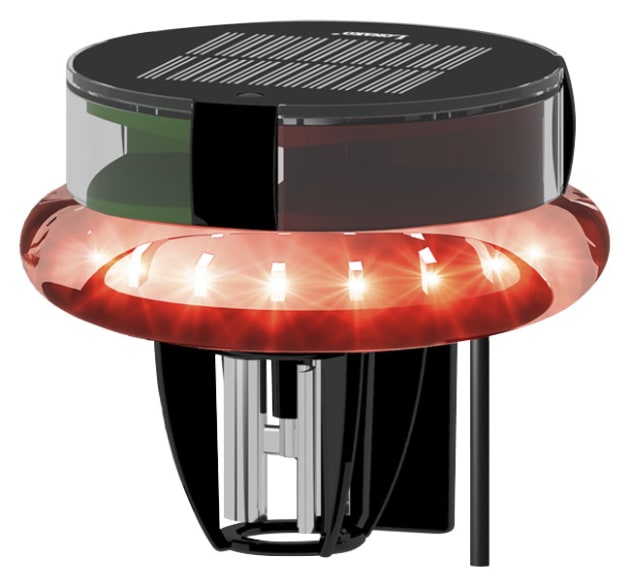 The LED Solar/Wind Navigation Safety Light is a combination safety, warning and navigation light. It is also powered by a lithium battery that can be recharged by the sun or wind as well as by an external power source.
The top tier incorporates the tricolour navigation LED lights - port, starboard and stern - while the bottom tier acts as an anchor or warning light. The light can be used on vessels up to 20 metres and is suitable for powerboats, sail boats and fishing boats. It is designed according to the COLREG72, EN14744 and IEC60945 standards.
Available through Sam Allen Wholesale.