Power on with Lehr propane outboards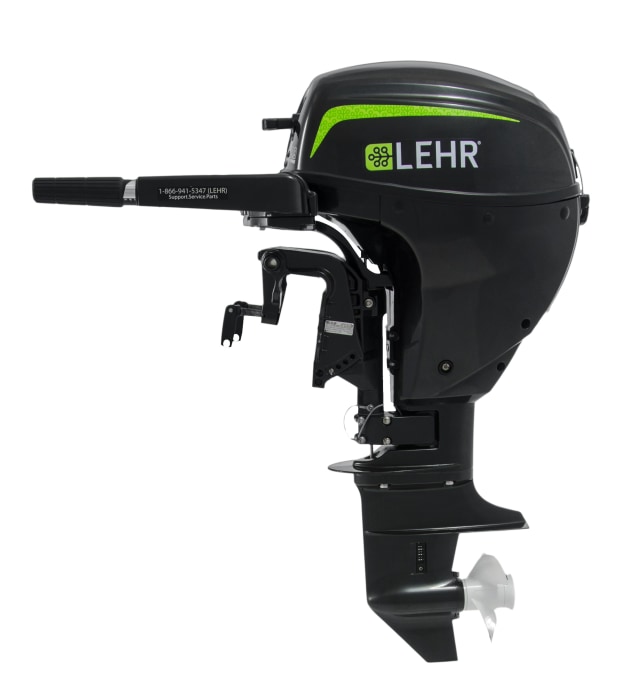 Propane-powered outboards offer a clean, green alternative to conventional petrol engines.
Propane-powered outboards from Lehr Australia offer a cleaner, greener alternative to conventional petrol-driven engines. Propane is up to five times more efficient than other fuels which means better use of resources and lower emissions. Propane does not degrade over time and can be stored indefinitely with no messy handling.
Founded in 2004, Lehr produces a range of propane-powered outboards from 2.5 to 15hp. The outboards can be connected to different sized propane tanks including camping canisters (2.5hp and 5hp only) via a Twist 'n Go connection. Lehr itself produces three sizes of lightweight composite gas containers.
All the models are four-stroke engines with electronic ignition, pressure lubrication and thermostatically controlled water cooling. In addition to the environmental benefits, the engines run cleaner than conventional petrol engines, thereby requiring less maintenance, are easy to transport with no fuel spillage, and come with a three-year limited warranty.
The engines feature an easy start with no choke and no priming, and eliminate carburettor gum-up with no need to winterise the engine.
Lehr Australia has been distributing the engines locally since 2015 and has a dealer network around the country which it is planning to grow. The main market for the outboards has been on tenders in the light commercial sector such as charter boats as well as with cruising yachts. They have also proven to be popular on runabouts such as tinnies.