Panasonic gets tough and slim in the workplace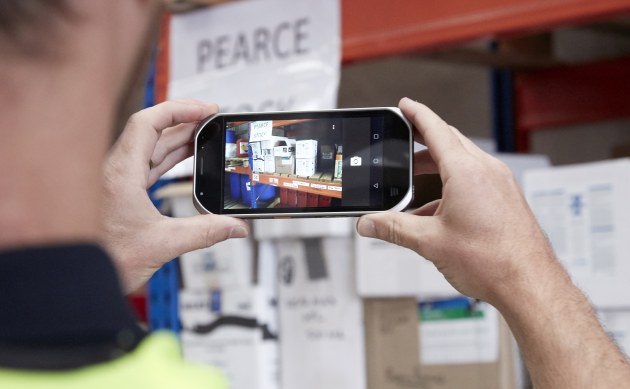 Toughbook FZ-T1 handheld device designed to withstand tough working conditions.
Panasonic Australia has introduced the Toughbook FZ-T1, a slimline, rugged 5" Android device designed for mobile use in industries such as manufacturing, transport and logistics.
"The Toughbook FZ-T1 is an important addition to our rugged handheld portfolio," said Clare Hose, product marketing manager, Toughbook, Panasonic Australia. "Our customers are seeking a practical, rugged solution with a sleeker finish, which can still withstand difficult conditions – and that is exactly what we have delivered.
"Mobile technology is clearly the future for business, but technology churn continues to be a significant cost challenge for organisations. It's no surprise that with savings of up to 15%t over a five year-period on total cost of ownership, Panasonic's rugged devices are becoming the logical choice for decision makers who are seeking long-term investment in technology solutions.
"However, the business need for rugged devices is evolving from the traditional environmental concerns of withstanding drops and water and dust protection, to features such as the type of viewing screen, battery life and power management, data security and communication capabilities."
The Panasonic Toughbook FZ-T1 handheld is available as a 4G connected model with voice and data capabilities. It runs the Android 8.1 Oreo operating system and includes a Qualcomm Snapdragon quad-core CPU, 16GB Flash and 2GB Ram storage.
Weighing less than 240g, the device is designed for military standard 810G, dust and water resistant to IP68, tumble tested and capable of withstanding drops of up to 1.5m, and can operate within a temperature range of -10 to +50°C.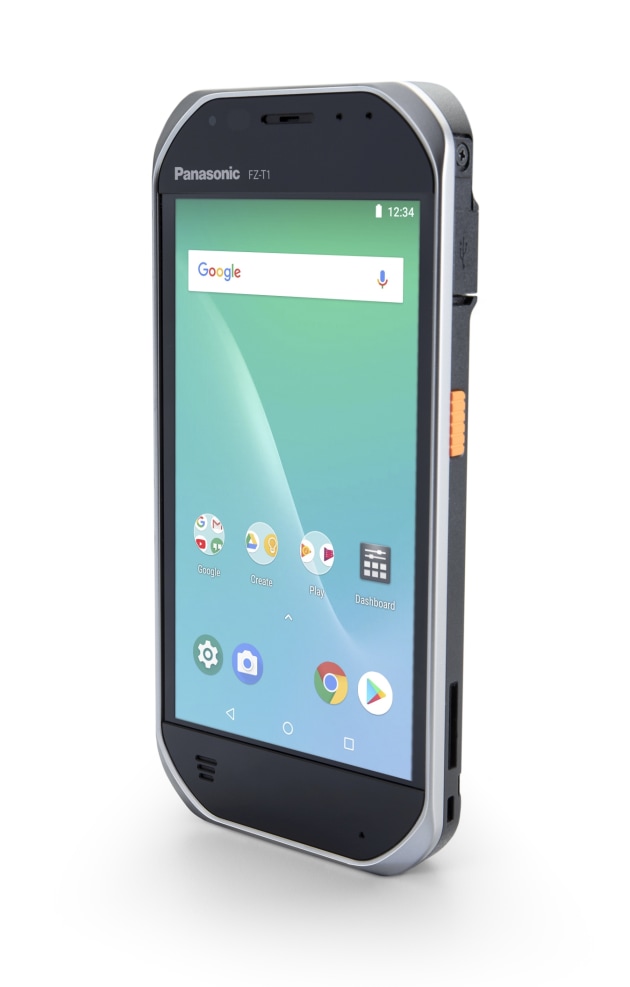 The Toughbook FZ-T1 has an enterprise-class, straight-line barcode reader built-in with two trigger buttons (either side of the device) to make it easy for left and right-handed operators. Optional standard barcode reader gun grips are available at launch with a long-range barcode reader gun grip following in early 2019.
To handle shift work, the handheld comes with a 12-hour battery life and warm swappable functionality, allowing the user to switch their own batteries without interrupting work.
For busy work environments, it is equipped with noise suppression technology and loudspeaker. It also has an 8-megapixel rear camera for easy document capture.
Panasonic also plans to release the Toughbook FZ-L1, a lightweight, rugged Android tablet customer-facing mobile workers looking for a versatile and cost-effective device. The 7" display model is available with voice and data capability for both inside and field-based workers.
The Panasonic Toughbook FZ-T1 handheld with 4G data and voice capability is available now for $1,899 RRP.