Old Town extends warranty on kayak pedal drive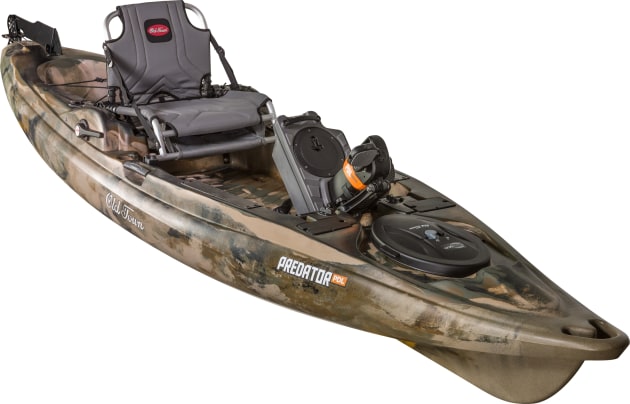 PDL pedal drive system for kayaks now covered for five years' use.
Kayak brand Old Town has extended the warranty it offers on its PDL pedal drive system to five years, claiming it is now "the most advanced and reliable kayak pedal-propulsion technology on the market".
According to the company, the drive is designed with exacting tolerances and was put through exhaustive lab and field testing before its launch in 2016.
"We believe so much in our drive system that we're offering a warranty that is three years beyond our competition," said Ryan Lilly, brand manager. "The drive warranty, coupled with our lifetime hull warranty, means that we truly have the best warranty on the market.
"Pedal kayaks have taken kayak fishing by storm. We designed the PDL drive with the fisherman in mind and to meet three critical objectives: maximum boat control, ease of use, and reliability."
Available in two models, the PDL is maintenance free and saltwater safe, requiring no additional upkeep.
"If used in saltwater, we recommend that you rinse it down with freshwater after use," Lilly said. "Otherwise, no tools, no grease, no time is required to maintain the drive system."
The PDL drive can be installed and deployed in seconds and can reach a top speed of nearly 9km/h. The prop-drive operates in forward and reverse by simply pedalling forwards or backwards. The system can also be tipped up in shallow water to navigate the tightest waterways.
More information at oldtowncanoe.com.