New look for Mercury outboards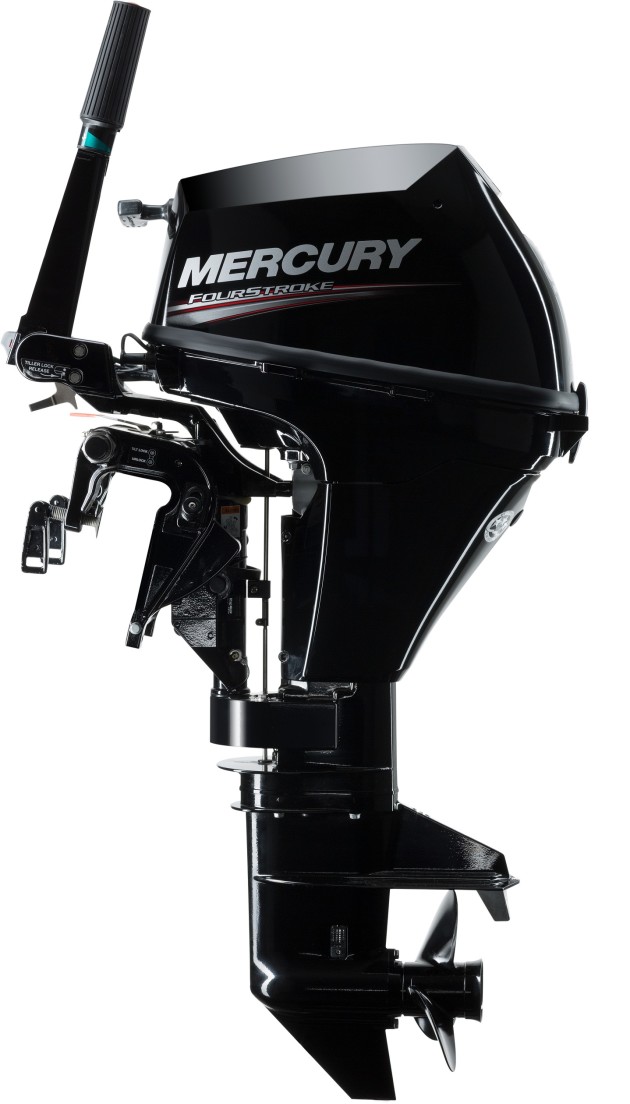 New cowl design and graphics for Mercury's smaller four-stroke outboards.
Mercury Marine is introducing a newly-designed top cowl for its 8hp and 9.9hp FourStroke outboards, along with new graphics for its 9.9 Pro Kicker outboard.
The new top cowl, featuring what is described as "a contemporary and forward-looking design", aligns the 8hp and 9.9hp engines with the rest of Mercury's FourStroke outboard line-up.
Likewise, the new graphics on the 9.9 Pro Kicker will align it with the new 'Pro' series of Mercury outboards and with the larger FourStrokes models.
Mercury's Pro Kicker outboards feature a deeper gearcase and a four-blade, high-thrust propeller with matching gear ratio. The ProKicker gearcase is engineered to be rugged and durable, with robust gears and bearings and a heavy-duty skeg that's 55% thicker and twice as strong side-to-side as the previous gearcase.
The 8hp and 9.9hp engines are designed to be lightweight and compact. Mercury says the refined fuel system delivers consistent, easy and reliable starting with smooth operation, while a large carrying handle provides easy portability.