New look for CZone control systems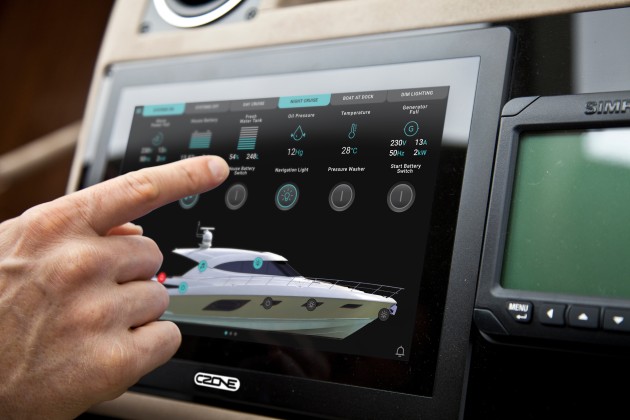 BEP Marine adds Favourites page for easier one-touch control.
BEP Marine, manufacturers of the CZone electrical control systems, has released a software update, CZone 2.0, designed to make it easy for users to operate and customise use of their onboard electrical systems.
The upgrade includes a completely re-designed user interface with the addition of a Favourites page which enables users to customise the controls and information they view most frequently. Layouts or schematics customised for individual vessels can be displayed to highlight the location of key switches and alerts.
According to BEP Marine, CZone 2.0 will make it simpler, faster and more enjoyable for users to operate their boats' electrical systems.
"With CZone celebrating its 10th year of innovation we have proven durability and customer focus through key long term partnerships with leading global boat and recreational vehicle builders, and the Volvo Ocean Yacht Race," said Jarrod Sagar, business leader, BEP Marine. "With this upcoming release, CZone will continue to be the leading solution for digital switching and automation for marine and mobile automotive into the future."
BEP Marine partners with Power Products LLC to integrate with the Mastervolt range of products for complete control and monitoring of onboard power systems. CZone also integrates with other leading electronics manufacturers encompassing chartplotter/fishfinders, air conditioning systems, watermakers and other marine electrical systems.
CZone 2.0 is available through local distributors, BLA Distribution.