New displays for B&G Vulcan and Simrad GO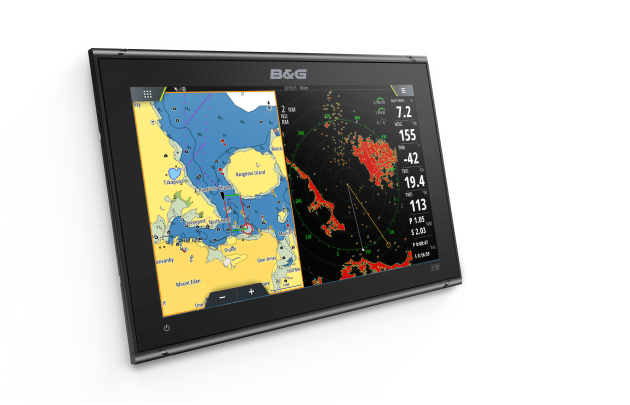 Chartplotters to get new 12-inch displays and upgraded 7-inch models.
Navico has announced new additions to its range of B&G Vulcan and Simrad GO series chartplotters, including new 12 inch displays. The 7-inch displays in both ranges will also be upgraded with new features, offering a range of 7-, 9- and 12-inch models.
Functionality that can accessed on the Vulcan chartplotters include SailSteer and SailingTime, PredictWind and the Startline countdown timer. The units can be used with 3G or 4G broadband radar and, with the addition of the SonicHub marine audio, V20 and V50 DSC VHF radios and AIS transceivers. They can also be connected with ForwardScan transducers for forward-looking sonar capability.
Each model has built-in wifi for connecting to the internet via a marina or smartphone hotspot and can also be used to mirror the screen on a compatible iOS or Android device by downloading the Link app.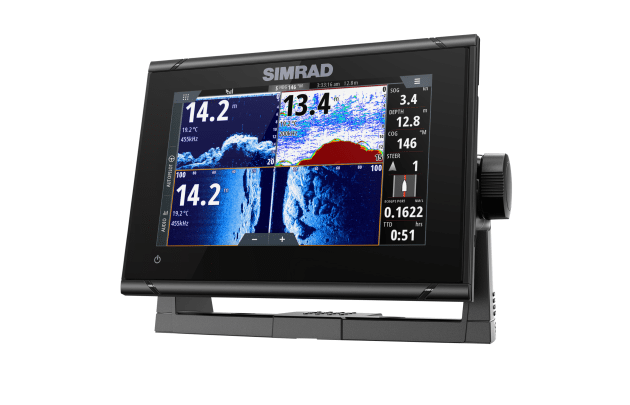 The new Simrad models include the GO12 XSE, a new 12-inch display option for the GO series, while the upgraded GO7 XSR features a restyled, glass-helm design along with radar compatibility not previously available on the GO7 XSE.
The units are compatible with Simrad Broadband 3G/4G and Halo radar systems and feature internal GPS receivers, StructureScan HD and CHIRP sonar, autopilot integration, engine data monitoring, audio entertainment connectivity with SonicHub2, built-in wireless connectivity and the Simrad TripIntel trip computer.
The displays also connect to NMEA 2000 compatible vessel sensors to display engine data, fuel flow, fluid level, speed, heading and water temperature. Cartography options are available from the likes of C-MAP and Navionics.
The new Vulcan chartplotters will be available in Australia later this year with the 7-inch model having an RRP of $1,049 for a standalone head unit, and the 12-inch starting at $3,499. Bundles with chart cards and radars will also be available.
The Simrad GO12 XSE and GO7 XSR displays will also be available later this year with an RRP starting at $3,499 for a GO12 XSE, with a bundle featuring 4G Radar and the Totalscan transducer available for $5,849. The RRP for a standalone GO7 XSR is $1,049, with a pack adding the TotalScan transducer and C-Map Au/NZ Chart available for $1,299.