More boats can connect with CZone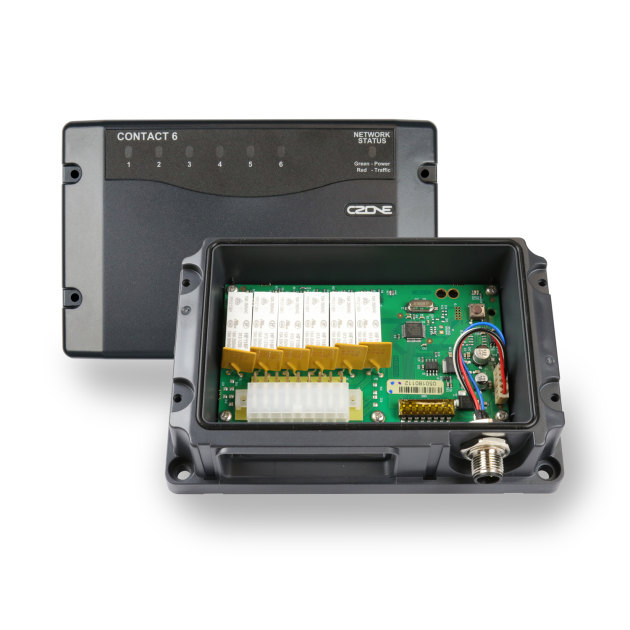 New CZone Contact 6 module is aimed at smaller marine applications.
BEP Marine, manufacturers of BEP and CZone electrical systems products for Power Products LLC, has released a new digital control module in the CZone range called Contact 6 aimed at the mid-range boat market.
The Contact 6 module offers six independent channels of positively or negatively switched output channels and is ideal as a standalone installation on smaller marine applications, or as part of a larger network. The Contact 6 can be networked via NMEA2000 and controlled using a CZone Touch Interface, wirelessly using a CZone Wireless Interface, networked via a compatible multifunction display, or via digital push or toggle switch.
The six 7.5A outputs allows system designers to locate modules nearer load groups, reducing harnessing and wire labour and costs. Hardware innovation sees the introduction of PTC auto-resettable fuses and retains system redundancy with CZone's manual circuit bypass.
"Contact 6 is an important addition to CZone's capability in small-system installations from trailer or pontoon watercraft to mid-range recreational or specialty vehicles with less complex requirements," said Jarrod Sagar, business leader, BEP Marine. "With a very competitive price point and increased hardware innovation the Contact 6 offers key CZone functionality to mid-range volume boat and vehicle builders."
CZone products are designed to simplify installation of electrical systems through the replacement of complicated and often cumbersome traditional wiring. This makes it ideal for marine applications, replacing switch and fuse panels with networked digital switch interfaces that control a vessel's electrical systems.
With one touch, CZone's intelligent management can simplify boat operations by combining multiple circuits through Mode selection. It offers effortless monitoring oversight of key systems and components while retaining advanced control of specific circuits and functions.
RRP from $399