Marine products ready to show at SCIBS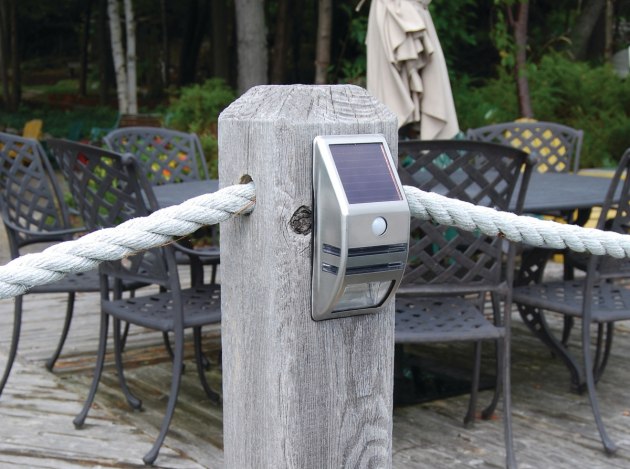 Check out some of the marine products featuring at Sanctuary Cove this month.
Local marine distributor All Marine Spares will be focusing on the Dock Edge portfolio of products at SCIBS including a range of dock protection systems and solar lighting designed to make marinas safer for both boats and people.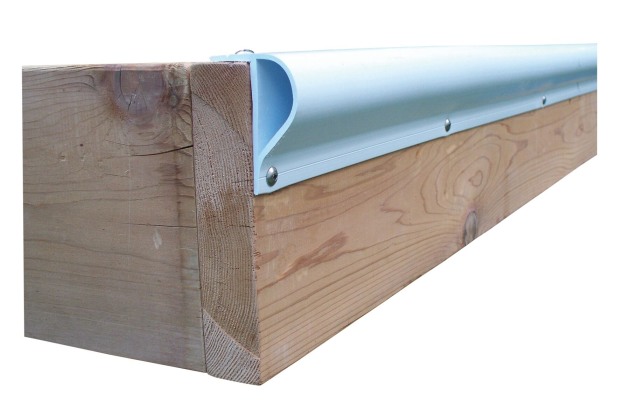 The Dock Edge dock protection systems include a wide range of edge and corner bumpers with a variety of profiles to suit all dock types.
The PRODOCK commercial grade heavy duty vinyl profiles have a smooth high-gloss finish and are manufactured with 100% virgin material with UV inhibitors and fungicides, making them longer-wearing compared to similar double moulded profiles which use recycled materials.
The PRODOCK profiles are designed and manufactured to offer the ultimate in heavy-duty cushioning. They are available in three different styles and colours with heavier walls and integrated moulded ribs for superior strength and durability in all weather conditions. Ideal for use in marinas and larger commercial applications, they are manufactured to resist discoloration, mildew, salt water, hardening and tearing.
Dock Edge+ standard heavy duty bumper profiles are constructed from marine grade flexible PVC designed not to chip or crack under normal usage, and are unaffected by oil, gas or salt water. UV stabilisers prevent yellowing, deterioration from sunlight and unsightly blotching.
Dock Edge also offers a comprehensive range of solar-powered lighting options that are decorative and functional for all types of docks, walkways and paths.
The Dock Edge solar powered motion sensor light is a stainless steel light that can be mounted on posts or any vertical service. It has a white LED that delivers 40 lumens of light for 15 seconds when motion is detected at a distance of up to three metres and 90˚ detection angle vertically and horizontally. It has a blue LED that illuminates in standby mode and is powered by a replaceable, rechargeable battery.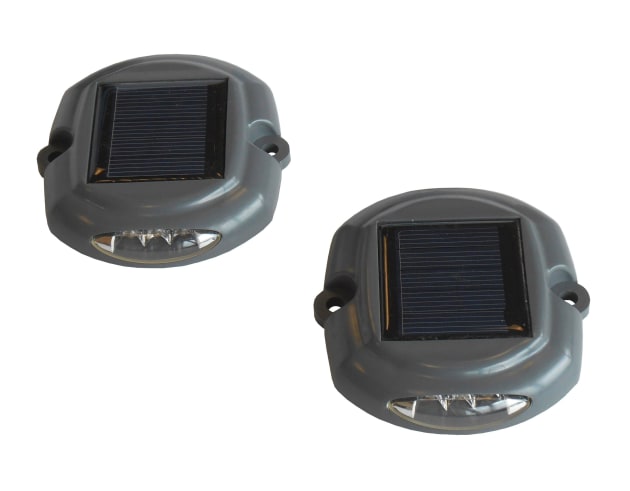 The DockLite value pack comprises two solar lights that are easy to install with no wires. The durable, weatherproof low profile construction makes them an attractive and functional addition to docks, walkways, decks and landings. The lights emit 6 lumens of light and have a 10 hour run time on full charge.
With an automatic 'on-at-dusk' feature, they are ideal for illuminating trouble spots on pathways or transition areas such as from dock to shore, and are suitable for high traffic areas.
You can find the Dock Edge range of products at the All Marine Spares stand on The Promenade at SCIBS.
New illuminated push button switch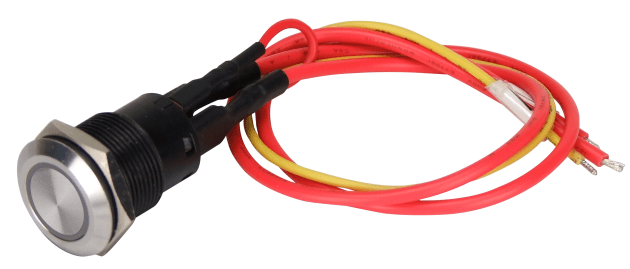 Sam Allen Wholesale will be using SCIBS to release a new stainless steel illuminated push button switch under its Relaxn brand. The new 20A switch does not require a relay for installation.
The switch is designed with a stylish stainless steel finish with either a blue LED backlit illumination ring and stainless steel button or red with backlit button. The LED light is configurable to be push on/off latching or always on.
An optional sticker kit provides complete customisation for any electrical application found on a boat such as lighting options, live tanks, pumps, GPS, auto pilot or anchor, to name a few. The decal kit covers 40 different types of application in total.
Each illuminated push button switch comes prewired and tinned for easy installation and is purpose-built for the harsh marine environment with an IP67rating and able to withstand extreme conditions.
Fingertip boat control with V-Docker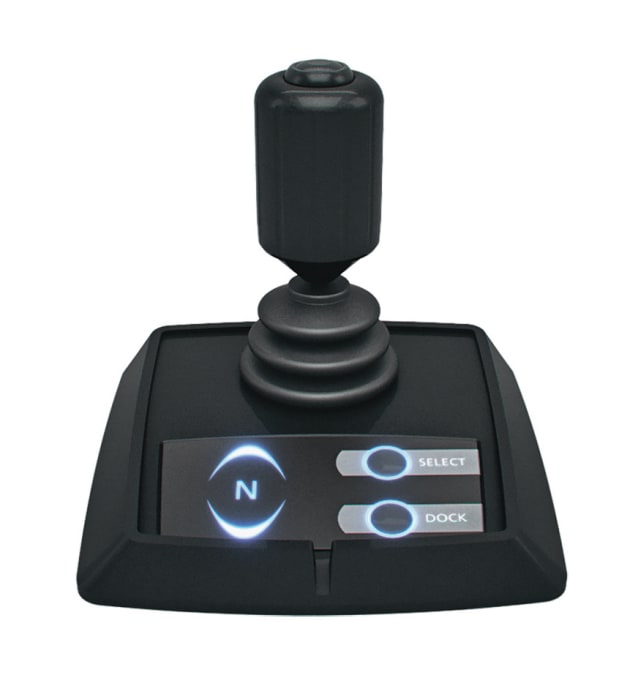 Enhancing its range of boat control systems, VETUS-Maxwell will be presenting the V-Docker joystick control designed for precise manoeuvring of boats in confined spaces such as marinas.
The V-Docker works with a single (mechanically controlled) engine and a combination of bow and stern thrusters to ensure an optimal use of the generated forces for both lateral and diagonal movement.
Where other systems make use of opposing forces situated at the stern of the boat, the V-Docker system distributes the forces evenly over the front and rear of the boat, making it easier to tip the bow in the right direction with just a nudge of the thruster.
The sail-by-wire system replaces the mechanically controlled throttle lever, enabling single-handed boat control. It works with both inboard and outboard engines and is available in two kits: one for use with regular bow thrusters and one for retractable thrusters.
The black styling of the joystick allows retrofitting on existing vessels and it is designed to be easy to install including multiple helm stations.
Heavy duty strainer goes under water
VETUS is introducing a new version of its trusted FTR330 cooling water strainer designed to be used below the waterline.
The FTR33038M is the latest heavy duty model in the range with a filter housing made from Navidurin and with 38mm hose connections. A newly-designed metal lid on top of the housing allows for easy inspection without dismantling.
The combination of the heavy duty body and the metal lid makes this filter ideal to use on fast semi-planing and planing boats where pressure can easily build up when the speed increases.
The FTR33038M is tested up to a maximum of 8 bar, which means the filter is safe to place below the waterline. The compact dimensions (148x162mm) are designed to make it easier to find a place on the boat for installation.
The FTR33038M can be recognised by the black housing and the metal lid and is available from stock.
Charge your batteries with BOW PRO Boosted Thruster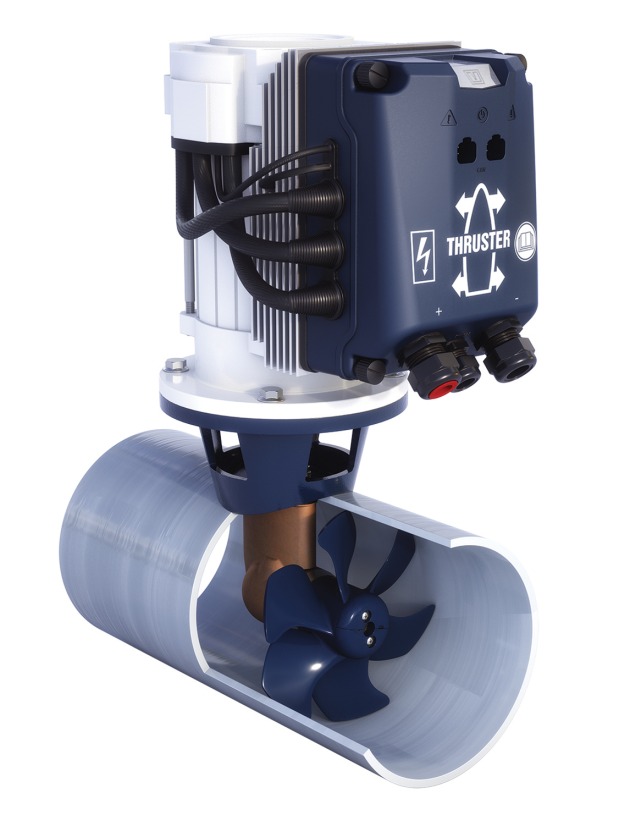 VETUS-MAXWELL has added to its range of BOW PRO thrusters with the BOW PRO Boosted Thruster series (BOWB) which offer an added boost function to make life easier for boat owners. The new fully-proportional brushless models combine the features of the standard BOW PRO along with an in-house-engineered intelligent motor controller which enables the thruster to boost output to up to double the voltage.
The BOW PRO Boosted thruster can be connected to 12V or 24V power supplies, making it suitable for a range of boats up to 80ft. When the thruster is not in use, the built-in charger automatically recharges the battery, doubling its value as both a thruster and charger.
As well as connecting to the internal charger, the VETUS motor controller also regulates the maintenance-free induction motors without carbon brushes, a technology breakthrough that ensures the BOW PRO Boosted thrusters are very quiet with a runtime only limited by the size of the battery pack installed. With almost no loss of power, active heat control and power consumption are very low.
All models in the BOW PRO series combine VETUS's highly-regarded electric thruster technology with its extremely quiet RimDrive, to provide near silent operation and precision proportional control.
The BOWB thruster was nominated for the HISWA Product of the Year at the 2019 Amsterdam Boat Show.