Lose weight with Goldcore pre-certified plywood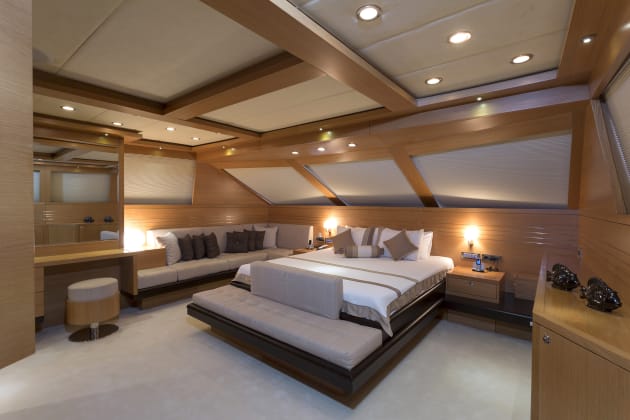 Goldcore offers 38% weight saving compared to other plywoods.
Developed in New Zealand by Panel Systems International, Goldcore is ultra-light marine plywood certified to Lloyd's-approved standard BS 1088 (LW). It offers a weight saving of up to 38% compared to other plys.
Because it is already pre-certified, builders, project managers and naval architects can use it with confidence without having to independently verify the quality and compliance of their plywood supply during the build process.
Goldcore has been designed specifically for the superyacht market and is already in use in some of the industry's biggest yards. It is designed to be strong and stable as well as lightweight, making it ideal for all cabinetry, wall linings and head linings.
Plywood is a known and proven commodity in boat building but a panel that weighs only 400kg/m3 offers a distinct advantage to the new build and refit markets. By keeping the weight of superstructures, joinery and fittings to a minimum, vessels are able come in under a certain weight in order to meet class requirements. The resulting benefits for the finished vessel include fuel economy, speed and performance, as well as being cost-effective.
Goldcore is currently used in New Zealand, Australia, UK, Turkey and the UAE. It is manufactured as a multiply construction with a high-quality lightweight core free of core gaps, overlaps or splits. It offers good gluing and screw-holding properties, lies flat on CNC machine beds for precise machining, and presents a natural A grade wood finish with even colouring. It has a strength rating of F7.
More information at goldcorelight.com.