Humminbird adds solid-state CHIRP radar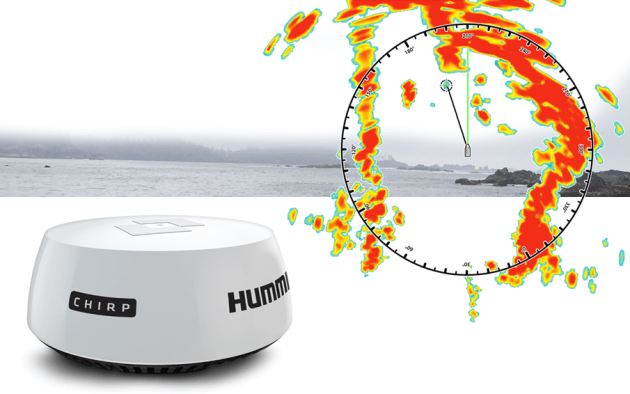 Latest compact radome model now available for anglers and boaters.
The latest solid state radar module from electronics manufacturer Humminbird is now available through BLA Distribution. The new radar uses CHIRP pulse compression technology for short and long range imaging, and incorporates target separation technology to accurately display approaching weather, boats, rocks, buoys and landmarks.
A range of solid state radars with CHIRP pulse compression have hit the market in recent years and Humminbird is the latest to bring this technology to boaters in a compact, affordable, and easy to install package. The Humminbird CHIRP Radar can also be paired with compatible Humminbird equipment to serve as a navigational and safety aid.
"Humminbird is excited to bring anglers and boaters the next generation of radar technology," said BLA's Humminbird product manager, Shaun Clancy. "Our new CHIRP Radar allows for improved navigation, and gives anglers an upper hand for monitoring birds and floating obstacles, often the markers of game fish."
CHIRP pulse compression uses multiple radar pulses for increased target separation and detection, identifying targets with improved resolution compared to traditional magnetron radars, and optimising interference rejection. This results in better situational awareness in low-visibility conditions and the ability for boaters to track weather, vessels, obstacles, and to monitor birds.
Specifications:
Antenna Dimension: 21" enclosed dome
Antenna Type: Patch array
Peak Power Output: 20W
Transmit Frequency: 9354 to 9446MHz
Beam width (nominal): 4.9° Horizontal, 20° Vertical
Input Voltage: 12 or 24Vdc (Min: 10.8V; Max 31.2V)
Networking: Ethernet
Power consumption: Transmit mode 17W; standby mode 7W
Maximum range scale: 1/16 to 24 nautical miles
Duplexer: Circulator
Pulse Widths (3 dB): 40ns to 14.7µs
CHIRP lengths: 400ns to 20µs
CHIRP Bandwidth: Up to 32MHz
IF Bandwidth: 26MHz
Noise: Less than 4dB
Polarization: Horizontal
Waterproofing: IPX6
Weight: 5.6kg
Compatibility: All networking HELIX models and all SOLIX models
Suggested retail price: $3,299