Honda launches revamped engine line-up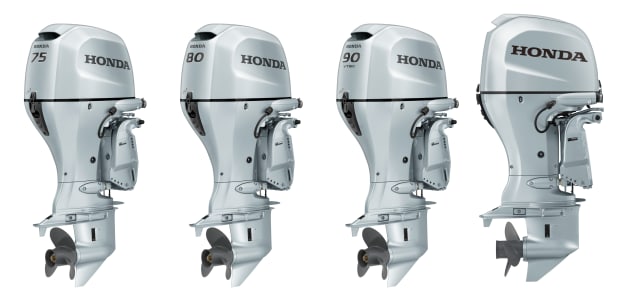 Global debut of four upgraded outboards at Melbourne Boat Show.
Honda Marine has used this year's Melbourne Boat Show to announce the global debut of four new-look engines - the BF75, BF80, BF90 and BF100 models - as well as the Australian debut of the new BF40 and BF50 models.
According to Honda, the new models feature upgraded engine control units with the latest EFI technology for a smoother performance and greater fuel savings. All the outboards incorporate lean burn control technology (ECOmo) which allows combustion to operate on a leaner air/fuel ratio during cruising to achieve greater fuel economy.
Other features include Honda's Boosted Low Speed Torque (BLAST) technology which boosts engine torque at low RPM under rapid acceleration, NMEA2000 connectivity as standard, and faster battery charging via a 44-amp alternator.
The updated BF90 and BF100 models also include Honda's high-performance VTEC, originally developed for use on sports cars, which varies the lift and duration of the intake valves to provide optimum performance at both low and high rpm.
The outboards feature a new 'crouching' style designed, according to Honda, to give a "strong and athletic" appearance.