Hold your panels with new restraint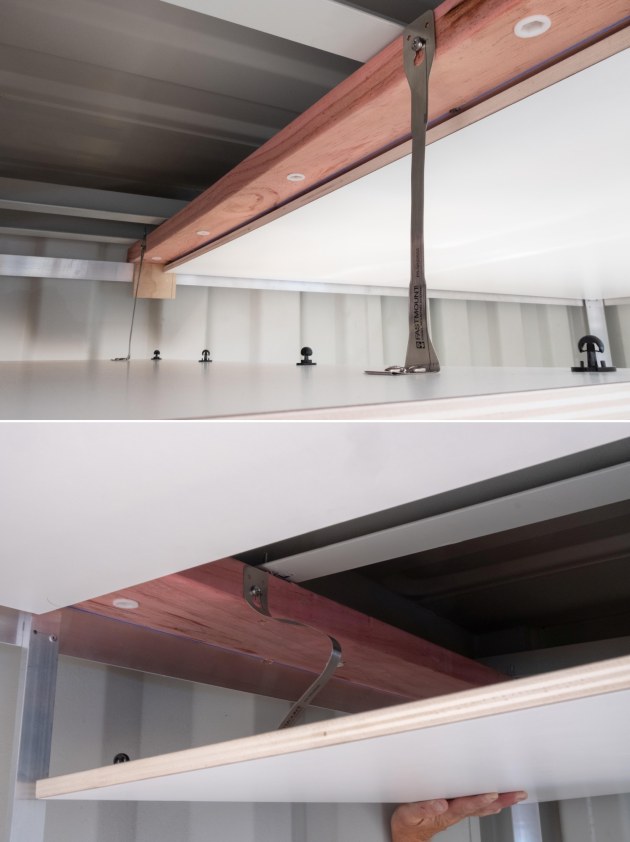 New Seismount panel restraint designed to allow safe panel mounting.
New Zealand manufacturer of panel-mounting systems, Fastmount, has launched a new panel restraint called Seismount which is designed to enable safe and convenient working with ceiling and wall panels.
The Seismount panel restraint is an extension of the Fastmount PanelSafe range and has been designed with the high volume, commercial customer in mind.
It allows ceiling panels to be suspended 225mm below the ceiling substrate for convenient servicing and controlled removal of the panel, with a quick unhook of the strap from the mounting screw. When used with large wall panels, the Seismount is designed to provide extra security and controlled removal by one person.
Once installed, the restraint folds flat into the space between the panel and substrate, fitting into a 2.5mm gap. It has a break load of 144kg per restraint (SGS NZ), ensuring that large or heavyweight ceiling panels remain secured.
"With architectural sales increasing year on year, it became evident that we had to design a panel restraint system that could fit in with these high volume projects as well as fill a gap in the marine market – simple design, easy installation, and at a lower cost than our existing restraint systems that have been so popular in the superyacht world," said Gregg Kelly, managing director of Fastmount.
The restraint is available in two metal types - galvanised steel (PS-SR225S), recommended for architectural applications, and stainless steel (PS-SR225SS), recommended for marine, with no special installation tools required.
It is available from authorised Fastmount distributors worldwide, accompanied by Fastmount's range of panel mounting systems.