Glow-in-the-dark decking from Esthec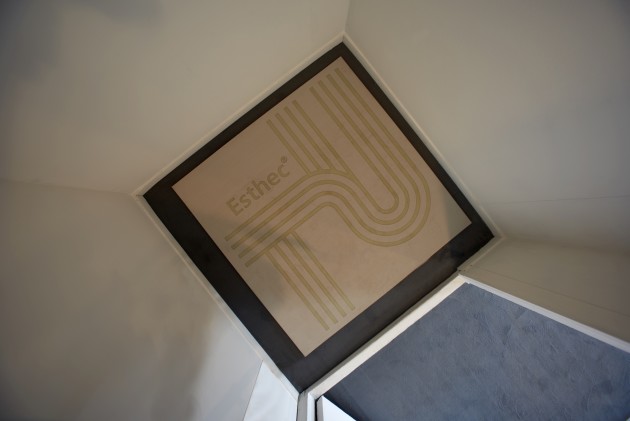 Use passive solar energy to brighten up your deck at night.
Decking manufacturer Esthec has unveiled details of a new luminous decking material, provisionally called Solar Glow.
The decking material uses solar energy stored during the day which is then converted into light at night time. The luminous glow is designed to ensure that gangways remain visible in the dark, making it safer for people to move around on board at night.
The Dutch-based company developed the luminous decking material in-house and says it expects Solar Glow will be used by both competitive sailors and in recreational boating.
According to Esthec, the new luminous quality is obtained by an additional step in the production of the composite decks that the company already offers. During the day, there is no discernible difference between the luminous and the existing Esthec material; the deck only emits light in the dark.
In addition to improving safety, the concept is also intended to provide designers with a new dimension in creative deck design. The luminous material can be installed in any desired design or pattern.
Esthec composite decking material is non-slip and remains slip resistant in wet conditions, making it safer than traditional teak or other materials. It is made of fully recyclable composite material, does not require teak trees to be felled and has no negative impact on the environment. The material is easy to clean with low maintenance and no algae growth.
Both the decking material and the caulking are available in a range of different colours, allowing yacht builders complete freedom in choosing patterns for the deck.