Fusion adds to Apollo audio range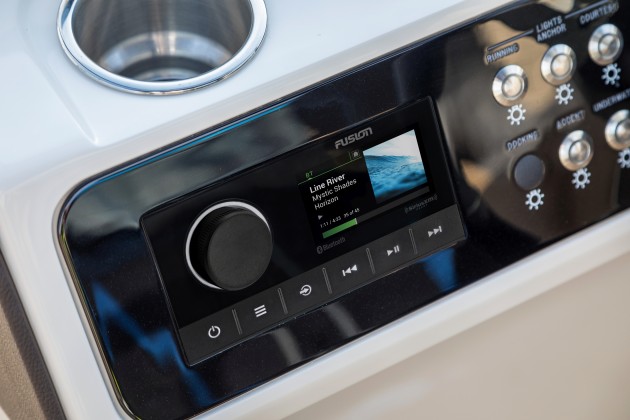 New stereo offers all the features of the Apollo Series in a compact form.
Marine audio specialist Fusion Entertainment has announced the addition of the new Apollo RA670 marine stereo to its Apollo Series.
The Fusion RA670 has all the features of the Apollo Series - optically bonded, full-colour LCD display, Fusion's Digital Signal Processing (DSP) technology, Fusion-Link integration and control, multi-zone control in up to three audio zones and PartyBus capabilities – in an all-new compact form.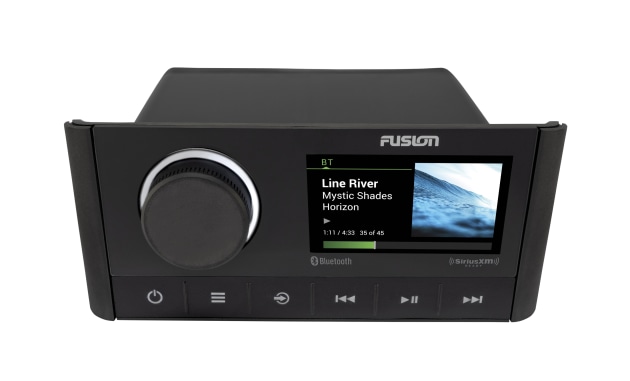 Fusion's DSP technology is designed to make it easy for boat owners to set up a preconfigured DSP profile to play high-quality audio, customised for their ears and specific environment. Precisely calculated loudness curves are optimised to ensure quality audio is delivered at every volume level, whether the volume is turned all the way up or down.
PartyBus is Fusion's audio distribution network which gives boaters the power to play audio across a whole boat or listen in a single cabin, regardless of others' preferences and without disrupting Party Mode in the other areas of the vessel. The RA670 must be connected to a wifi or Apollo network via an Ethernet cable to connect into the PartyBus network.
Audio source options include Bluetooth, Optical Audio (TV), SiriusXM features (USA only), DAB+ ready (available in Europe and Australia only), AM/FM radio, AUX and USB. When connected to a wifi or Apollo network, users can stream music from a mobile device via Universal Plug and Play (UpnP) for a higher quality audio streaming option.