BLA Trade Talk: Vesper Marine Vision2 smartAIS transponder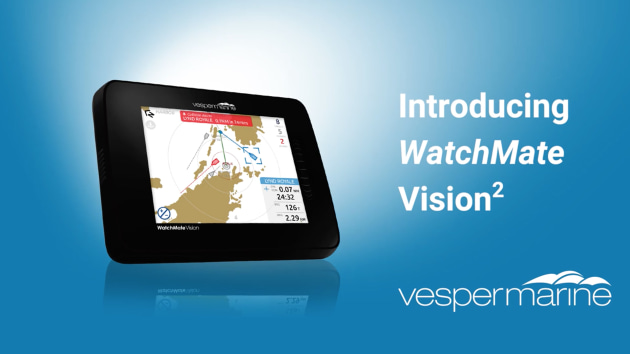 The world's first touchscreen smartAIS transponder, packed with the latest most advanced features.
Introducing WatchMate Vision2 with a highly responsive, easy-to-use capacitive touchscreen, bright display, stylish looks, increased wifi connectivity and lots more.
Powered by smartAIS technology, Vision2 has safety features that can save lives. Get proactive alerts when you have potential collision situations, if your anchor drags or if there's a man overboard situation.
With its intuitive and easy to use touchscreen, scroll through the menu, zoom in and out, see vessel details and navigation data, change alarm settings and more with the most gentle of touches.
Remote control your transponder from anywhere on board with your smartphone, tablet or smartwatch using high speed wifi. The Vision2 enables up to eight devices to be connected simultaneously for greater flexibility.
The Vision2 has a stylish black bezel front panel with glossy black side panels, designed to complement every helm or nav station.
Unlike normal AIS which send and receive AIS data, WatchMate Vision2 has smartAIS which is an active safety system with smart alarm logic that alerts you rapidly to potential dangers.
smartAIS includes these three powerful features:
Safety Underway. This alerts you when smartAIS detects a potential collision.
Safety at Anchor. If your anchor drags, smartAIS will let you know immediately.
Safety for your Crew. If someone is thrown overboard, smartAIS not only alerts you, it also provides their location so you can pick them up quickly.
This means you can focus on sailing your vessel, knowing smartAIS is always keeping watch in the background and is ready to alert you the moment it detects a hazard or unwanted event.
Sponsored content