BLA Trade Talk: Star brite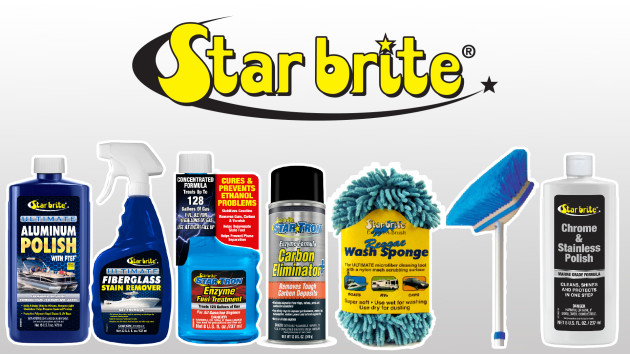 If you have a problem, Star brite has the solution.
Founded in 1973, Star brite is a leading manufacturer of marine waxes, polishes, cleaners, teak finishes, motor oils, fuel additives and more.
The company's state-of-the-art manufacturing and distribution facility supplies products to virtually every country on the globe. Every Star brite product is formulated to deliver maximum performance and value. They are made using the finest ingredients and latest technology such as nano-polymers, special chelating agents and enzymes.
Wherever possible, every product is formulated to have minimal environmental impact; many are biodegradable, containing highly-effective agents that won't harm our waterways.
The Star brite product range encompasses:
Bilge cleaners
Boat washes
Liquid electrical tape
Fabric care
Metal care
Plastic care
Polishes & waxes
Corrosion protection
Vinyl care
Water treatment
Fuel additives
Justin Gould, VP of Technology discusses the Star brite range.
Sponsored content