BLA Trade Talk: smartAIS alarm profiles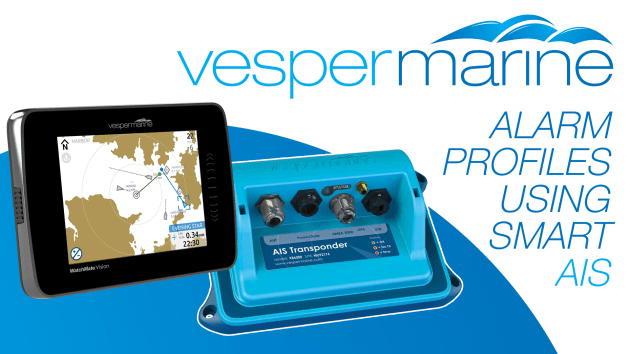 Customise your Vesper Marine smartAIS profiles to filter out unnecessary alarms.
Vesper Marine is dedicated to safety on the water for sail, power and work boats. Its award-winning collision avoidance AIS transponders are designed to be easy to install and use while offering a wide range of customisable functionality.
An important feature of the Vesper Marine smartAIS transponders is the ability to apply intelligent filters to a range of operational profiles. These filters help to de-clutter the display and ensure that other vessels are presented in priority order, making it easier to identify potential hazards.
The filter settings can be customised for each of four different profiles - Harbor, Coastal, Offshore and Anchor – so that a range of alarm parameters can be selected according to where the vessel is and how it is being used.
Features:
Automatically calculate the closest point of approach (CPA) and time until CPA (TCPA).
Target vessels by range, speed, CPA or TCPA.
Continuously determine crossing situations, receive collision alarms with full vessel information for critical action.
Quickly alter your display and alarms according to your situation using the different profiles.
Sophisticated alarm management eliminates false collision warning alarms that plague chart plotters and other AIS displays.
Vessels and alarms are presented in priority order, making it easy to identify critical hazards.
Carl Omundsen, chief technical officer at Vesper Marine, outlines how to customise the alarm settings for the various smartAIS profiles.
Sponsored content