BLA Trade Talk: Shockwave Seat Suspension S5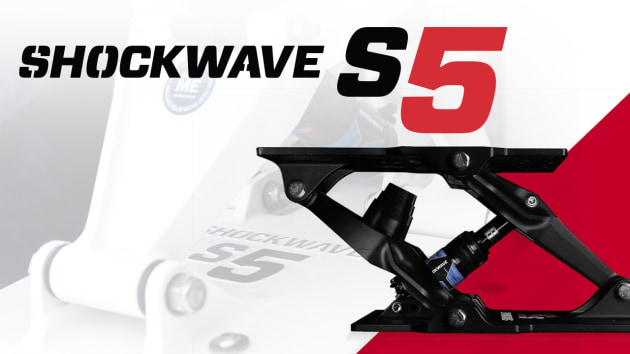 Seat suspension designed to revolutionise the recreational boating market.
The Shockwave S5 provides boaters with access to the marine suspension technology that has been tested for years with military clients, providing them with on-the-water opportunities and experiences like they never have had before.
The S5 is redefining the standard of marine suspension seats. This new suspension module allows boaters to be better protected from the shock of wave impact. The S5 fits on virtually any boat and seat, allowing boaters of any size or design to benefit from suspension seating on the water.
Features:
Simple robust construction with minimal parts count
Lightweight (9kg)
High-pressure die-cast aluminium components
Stainless steel hardware
High life cycle Delrin bushings
Military spec powdercoat finish
Available in black or white
Designed and manufactured in Canada
Fully adjustable RockShox shock absorber for all payloads and sea conditions
External bump stop protection
Surge protection: suspension travel is 100mm vertical and 38mm forward, mitigating deceleration associated with wave impacts
Adjustable rebound rate
3 year warranty under recreational use and 1 year warranty under commercial use
RRP: $1,995
For more information, contact your BLA Territory Manager.
Keegan Moynihan outlines the features of the Shockwave S5 seat suspension module.
Sponsored content