BLA Trade Talk: SeaStation GPS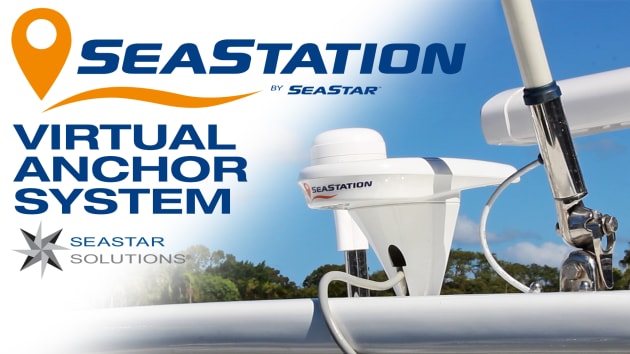 VIDEO: an easy add-on to your Optimus 360 boat.
When you are trying to locate that ideal spot over a reef or a wreck, SeaStation is ideal. Just hold your position and heading, drop your lines and see if you have success; if not, simply move to another location and engage SeaStation. No physical anchor required.
SeaStar Solutions has applied the same smart algorithms to SeaStation as you have experienced with Optimus 360 joystick control to reduce unnecessary shifting and jockeying of the engines while providing superior position and heading functions for a large selection of engine platforms. Captains have told SeaStar that they can't have the jarring from the engines shifting and unnecessary movement as it does not sound good and also could impact the fishing outcome. SeaStar has taken this input seriously and are confident SeaStation will be a fishing enabler.
Another common use for SeaStation will be when you are waiting for a spot to open at the dock or waiting for a bridge to lift. Simply push the A button or A&C buttons on the joystick, acknowledge via the Colour CANtrak display and the boat will hold its position. When ready to take command, simply toggle the A and/or C button off for control with the joystick.
As SeaStar adds more functions and features to SeaStation they will be available with software updates.
Contact your local BLA Territory Manager for more information.
Watch Brett Lees demonstrate the SeaStation GPS.
Sponsored content