BLA Trade Talk: Scanstrut ROKK Mini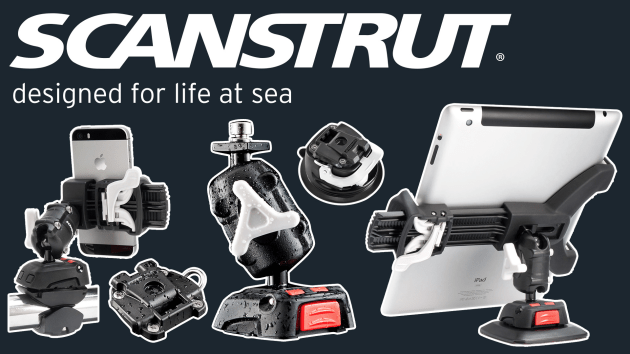 Tough, reliable mounts for your onboard tech.
The ROKK Mini is a compact and multi-adjustable mounting system for smart phones, tablets, small fish finders, digital and action cameras and many more devices! It is small in size but big on features.
Earning a Special Mention at the prestigious DAME awards in 2016, ROKK Mini is simply the toughest, most reliable mount for your tech onboard. No compromise.
Features:
Versatile: A choice of base mounts (including suction, rail and surface) to install your devices how you want, where you want.
More than a mount: Designed, not just made. With features that you'll feel and hear more than you'll see.
Quick fit/quick release: Install your devices instantly onboard. With one reassuring click your device is both secured and released.
Solid install: A metal-on-metal locking system multiplies your clamping efforts to achieve 100% locking force. Your electronics will never move, until you want them to.
Shaun Clancy demonstrates the versatility and ease of use of the ROKK Mini.
Sponsored content