BLA Trade Talk: OceanLED lighting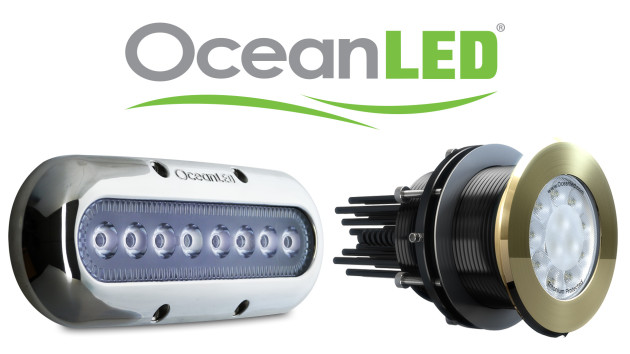 Light. Years Ahead.
BLA has been appointed the distributor of OceanLED's innovative and highest quality range of marine lighting products in Australia and New Zealand.
OceanLED has been making underwater lights since 2005 and is recognised as the industry leader. They have earned this by continually innovating and always specifying the highest grade LEDs. Others have copied and whilst they claim 'bright' they fail to deliver where it matters – lighting up the water.
OceanLED's optics are all bespoke and are designed to direct light where it's needed, so no light is lost, giving much more penetration and a superior result. With products for all boat sizes and budgets in a variety of colour options, OceanLED is the No.1 choice for those who demand the best.
The current product line serves a multitude of uses – whether for fishing or for fun – for all sizes of boats; from three metre RIBs to the largest of superyachts. Continuing projects at some of the world's most prestigious boat yards and boat builders along with a loyal dealer network across the globe are testament to OceanLED's advanced technical achievements, industry recognition and constant pursuit of excellence in the field of marine lighting.
OceanLED Features:
Pioneered and patented the first underwater LED light in 200

5

Design and/or manufacture every part of our products
Products are purpose built with marine-grade components
Use American-made LEDs by the market leader in LED technology
Offer a product range to suit any size vessel and budget
OceanLED is the most approved underwater lighting company in the world
Lights feature low power consumption with no start-up current
Products feature reverse polarity protection
With LED lighting there's no more expensive bulbs to change
With OceanLED you can run with the lights on
OceanLED was the first to offer underwater LED lights with dimming capabilities, unlimited colour-change, panic-mode strobe
OceanLED have made substantial investments in R&D
Adrian Gray from OceanLED outlines the features of the product range.
Sponsored content