BLA Trade Talk: new pressurised system from Johnson Pumps
See the new base assembly launched at SCIBS from SPX Johnson Pumps.
Phil Anderson from SPX Johnson Pumps launched a new domestic and compact pressurised system at SCIBS over the weekend.
"Now we can supply you a base assembly with an accumulator tank built in. The accumulator tanks make the pumps last longer and gives smoother water flow, for example in the showers and kitchen," informs Anderson.
The assembly is available in a variety of types and sizes, specifically eight different variations onto the one UNO Base Assembly.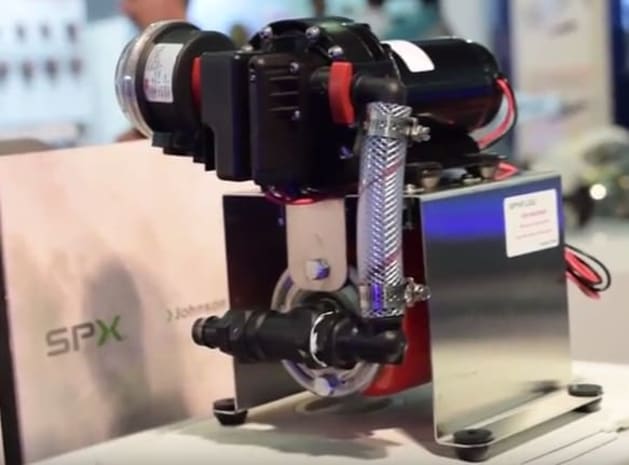 "The pumps themselves are self-priming and can run dry indefinitely, and as they are supplied with a filter they are suitable for both freshwater and saltwater applications."
For more information contact your local BLA Territory Manager or call 1300 BLA SALES.
Sponsored content