BLA Trade Talk: new JB Weld products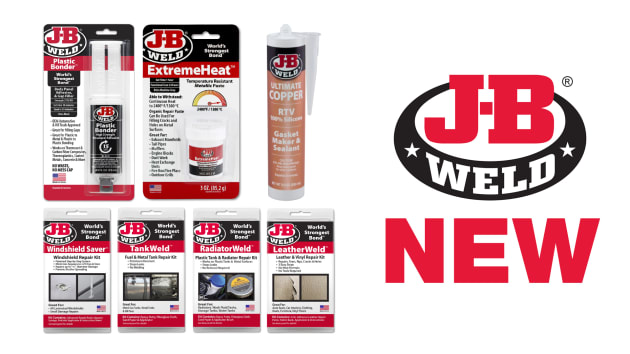 VIDEO: Discover why not all adhesive bonds are the same.
JB Weld have released a range of new products for the professionals and DIYers alike.
These include individual repair kits for windshields, tanks, radiators, and leather and vinyl surfaces. They are packaged in easy-to-use and patented step by step systems.
One key stand-out is the new Plastic Bonder. This product is unique in that it is flexible when set. This compares to standard epoxy which is more susceptible to cracking. The Plastic Bonder is very strong at 3,770 psi.
There is also the new Copper Silicone range for high temperature and high performance applications such as for ski boats.
The range is rounded off with the release of a higher quality set of super glues.
Currently in development and available soon is a new mixer attachment to go with the successful twin tube applications. If you want precision, the tool mixes the product evenly so that you can apply with ease.
Contact your local BLA Territory Manager for more information.
Sponsored content