BLA Trade Talk: Marine Town Stainless Steel Skin Fittings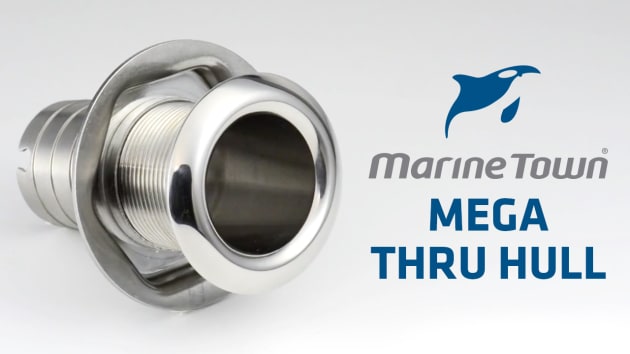 Discover the benefits of fabricated versus cast stainless steel skin fittings.
BLA's range of skin fittings include the relatively new Marine Town Mega Flow fabricated stainless steel models. They are a more premium alternative to the cast stainless steel versions for a number of reasons.
The Mega Flow models are made of high density marine-grade stainless steel ensuring high strength and also the prevention of crevice corrosion. Crevice corrosion can happen in cast models due to the manufacturing process.
The fabricated stainless steel models also feature maximum water flow design due to the thin wall construction. Typically, the thickness of the walls are approximately 2mm whereas the cast s/s models are around 4mm. The greater internal diameter of the Mega Flow models allow for greater water flow.
Mega Flow models also have an upgraded, more polished inner finish, meaning less chance of debris getting stuck to the inner sides. This again improves water flow, and is particularly important for skin fittings used for grey water applications.
They are also easy to install, are incredibly lightweight in comparison to the cast models, and feature a water-tight gasket as a standard inclusion.
The Marine Town Mega Flow models are available in four head sizes, but six barb sizes. This helps limit the number of different head sizes showing on the side of the vessel hull, and in-turn ensures the hull remains aesthetically pleasing.
BLA's Erwin Salidaga outlines the advantages of the Marine Town Mega Flow skin fittings.
Sponsored content