BLA Trade Talk: Lewmar Portlights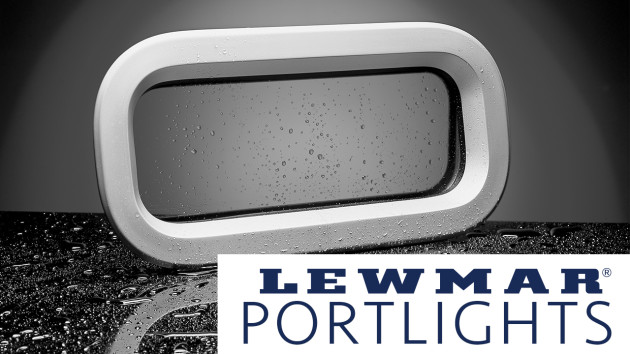 View the comprehensive range of Lewmar portlights for all applications.
Sold throughout the world, the Lewmar range of opening and fixed portlights are ideal for anything from small powerboats to larger cruisers, trailer sailors to ocean going yachts. Lewmar has designed and manufactured a range of portlights that are finished to the highest quality using anodised aluminium, stainless steel and acrylic.
Features include opening portlights fitted with built-in friction hinges and quick and secure locking handles. Simple ring type installation with threaded holes make mounting the portlight a simple one person operation.
Lewmar also create a broad range of hatch and portlight products to suit both do-it-yourself installation as well as for the world's production and custom boat building companies.
Products such as the Flush hatch range can be supplied with different handle configuration and types, a number of acrylic and frame colour options as well as custom sizes (minimum order quantity may apply).
Likewise, Lewmar Flush Mitre Portlight can be made in a variety of sizes, acrylic and frame colour. Flush products are fitted on most Beneteaus, Bavarias, Hanses and other European volume builders as standard.
Contact your local BLA Territory Manager for more information.
Steve Morris outlines the range of Lewmar portlights.
Sponsored content