BLA Trade Talk: Lewmar One Touch Winch Handle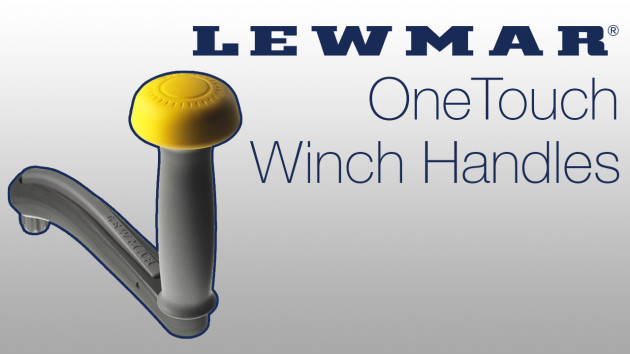 Lewmar winch handle: One Touch is all you need.
Since its release, Lewmar's One Touch Winch handle has proven its worth through many years of duty onboard boats from cruising to top level competition sailboats. The handle utilises a mechanism that allows the user to simply squeeze the release lever that runs the entire length of the handle to unlock it in one easy motion when either releasing from or placing in a winch.
The release mechanism allows for incredible ease of use; even people new to sailing can quickly remove and engage the winch handle. The smooth, positive action of the locking mechanism – with many miles crossed and racing marks rounded – sets the Lewmar One Touch Winch Handle apart from other handles.
Constructed from lightweight forged alloy for longevity, the range of One Touch Winch Handles are available in either a traditional single grip or power grip, the latter allowing the operator to use both hands for extra power. It is offered in both 200mm and 250mm versions to suit almost any requirement.
Features:
200mm or 250mm light weight alloy handle
Full length release lever for one handed operation
Simple squeeze mechanism for easy one handed removal
Light weight, strong, forged construction
Available in Standard Grip and Power Grip
For more information contact your BLA Territory or phone 1300 BLA SALES.
Check out the One Touch Winch Handle release mechanism with Steve Morris from BLA.
Sponsored content.