BLA Trade Talk: Lewmar Hatches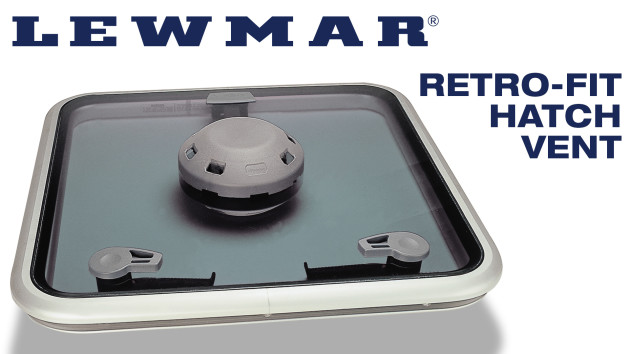 Ventilation is key with Lewmar retro-fit hatch vent.
Control of ventilation is one of the factors controlling cabin temperature and your comfort below deck.
Manufactured in England, the comprehensive range of Lewmar hatches offers a huge variety of sizes and styles offering a perfect solution, whether for a small day boat or superyacht.
The Lewmar range features industry-leading construction and is manufactured from silver anodised extruded aluminium fitted with quality acrylic lenses ranging in thickness from 8mm to 12mm.
"Lewmar hatches also have an innovative feature that allows you to leave them open in a vented position that allows increased airflow, but restricts water coming in," advises Steve Morris, Lewmar brand manager.
BLA also stocks a range of popular retro-fit products and spare parts including retro-fit hatch stays, vents, hatch seal kits, replacement acrylics, spare handles, hinge kits and friction levers.
"The retro-fit hatch vent can be fitted on the acrylic on your hatch and allows airflow without water getting below the deck. Styled to match the low and medium profile hatches, they include a captive bung to close the ventilator, which is leak tested. These feature simple installation with no sealant required," advises Morris.
For more information on Lewmar's range of hatches, portlights and accessories contact your BLA Territory Manager or call 1300 252 725.
Sponsored content