BLA Trade Talk: Lewmar Definition Glass
THE Lewmar name is known and respected by boat builders and yacht owners the world over.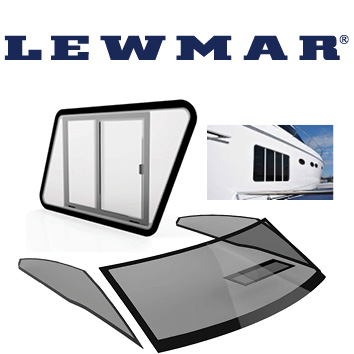 Lewmar's design, craftsmanship, reliability, innovation and commitment to supporting the marine industry have made the name synonymous with consistent quality and global market leadership.
Lewmar has now launched a new glass glazing range to add to its family of products that have been enhancing the enjoyment of boating for over 60 years.
A significant investment has been made in machinery and talent for the entirely new range of glass glazing products. From flat to curved, monolithic to laminated, fixed to opening and clear to full-colour frit printing, Lewmar can offer a full range of products customised to suit power and sail projects of any scale.
Types of glass:
Thermally toughened glass
Thermally toughened laminated glass
Chemically toughened and laminated glass
The product range includes but is not limited to:
Glass shower doors
Patio doors
Screen glass
Side glass
Deck sky lights
Side sliding opening windows
Sliding wheelhouse glass
Pressed curved glass
Monolithic toughened glass
Galley splash backs
Lewmar provides the added value of being able to print on the glass product range using ceramic ink which lasts for a lifetime.
The glass glazing products are a custom and special order range, contact your local BLA Territory Manager or call 1300 252 725 for more information.
Take a look inside the Lewmar glass manufacturing facility and discover what's involved in making this high-quality marine product - including how to add custom graphics.
Sponsored content